News Archive
By Dorcas Marfo, Toronto Star Staff Reporter, Jan. 11, 2022
The province is changing its language around hospitalizations to distinguish between people who are admitted because of COVID-19, and people admitted for other reasons who then test positive for COVID-19.
It's something that's been dubbed "incidental COVID," whereby people hospitalized for other emergencies then test positive for the virus as part of the screening process.
In December, CDC Director Rochelle Walensky made the distinction while referencing COVID in children's hospitals.
"Many children are hospitalized with COVID as opposed to because of COVID," she said while on a call with reporters.
WHO, January 11, 2022
While the Omicron variant is spreading rapidly across the world, the evolution of SARS-CoV-2 is expected to continue and Omicron is unlikely to be the last VOC. ...For the Omicron variant, the mutational profile and preliminary data indicate that vaccine effectiveness will be reduced against symptomatic disease caused by the Omicron variant, ...With near- and medium-term supply of the available vaccines, the need for equity in access to vaccines across countries to achieve global public health goals, programmatic considerations including vaccine demand, and evolution of the virus, a vaccination strategy based on repeated booster doses of the original vaccine composition is unlikely to be appropriate or sustainable.
Mimi Nguyen Ly, Epoch News, January 10, 2022
Dr. Robert Malone, a virologist and immunologist who has contributed significantly to the technology of mRNA vaccines, issued a strong caution for those who seek to have their children vaccinated against COVID-19.
"Think twice before you vaccinate your kids. Because if something bad happens, you can't go back and say, 'whoops, I want a do-over,'" Malone told EpochTV's "American Thought Leaders" program in an interview, Part 1 of which premiered on Sunday.
He also said, "It is clear that parents should think twice about vaccinating their child," adding that serious adverse events can occur and can be "so severe that it puts your child in the hospital."
Steve Kirsch Newletter, January 9, 2022
The abstract says:
The statistically significant and overwhelmingly positive causal impact after vaccine deployment on the dependent variables total deaths and total cases per million should be highly worrisome for policy makers. They indicate a marked increase in both COVID-19 related cases and death due directly to a vaccine deployment that was originally sold to the public as the "key to gain back our freedoms." The effect of vaccines on total cases per million and its low positive association with total vaccinations per hundred signifies a limited impact of vaccines on lowering COVID-19 associated cases.
These results should encourage local policy makers to make policy decisions based on data, not narrative, and based on local conditions, not global or national mandates. These results should also encourage policy makers to begin looking for other avenues out of the pandemic aside from mass vaccination campaigns.
France 24, 08/01/2022
More than 100,000 people across France protested Saturday over what they say are government plans to further restrict the rights of the unvaccinated, days after French President Emmanuel Macron vowed to "piss off" those refusing the jab.
Advertising
The turnout was four times higher than the numbers who answered the December 18 call to protest, when 25,500 people marched across the country, according to government estimates.
The protests oppose a planned law that will require individuals to prove they are fully vaccinated against the coronavirus before they can eat out, travel on inter-city trains or attend cultural event.
Steve Kirsch, January 11, 2022
Corporal Richard Mehner, has served in the RCMP for 21 years.
He was forced to resign over the vaccine mandate.
He penned an excellent letter explaining how he felt. I wanted to share a snippet with you because it puts everything into perspective: basically, the death rate hasn't changed at all because people are dying with COVID rather than from COVID.
Check this out
DW, January 11, 2022
More than half of people in Europe are on track to contract the omicron coronavirus variant in the next two months if infections continue at current rates, the World Health Organization (WHO) said Tuesday.
"At this rate, the Institute for Health Metrics and Evaluation forecasts that more than 50% of the population in the region will be infected with omicron in the next six to eight weeks," Hans Kluge, regional director for WHO's European office, told a press conference.
Go to Article
Emma Jones, The Calgary Herald, Jan 7 2022
A study released Thursday suggests that the COVID-19 vaccine is linked to an average of less than a one-day change in menstrual cycles, which researchers say is no cause for alarm.
On average, menstrual cycles increased by 0.71 days after the first dose of the COVID-19 vaccine, and for those who received a second dose during the study, 0.91 days. When compared to a cohort of unvaccinated participants, there was not a significant increase in those who experienced a cycle change of more than eight days (which is considered clinically significant). Go to Article
Petr Svab, Epoch News, January 3, 2022
With the New Year's Eve passing, 2021 is now the second year defined by the CCP (Chinese Communist Party) virus pandemic and the global response to it. Compared to 2020, last year was not only deadlier, but also more complicated. Issues such as virus variants, vaccine resistance, and vaccine efficacy have come to the forefront. Mandatory vaccination went from a "conspiracy theory" to official policy in a matter of months. Increasingly prominent were also legal battles over government restrictions on the population, with approaches taken by different states further diverging.
Go to Article
TakeActionCanada Published January 3, 2022
Rumble - In this episode of Un-breaking The News we speak to Dr. Sam Dube who recounts the heroic rescue story of whistle blower John O'Looney from a hospital in the UK that refused to let him out.
John O'Looney recently exposed the pressure he was receiving from medical officials to falsify death certificates in order to inflate the number of Coviid deaths.
He is also well know for the Midazolam scandal where he exposed hospitals in the UK who were ordering nurses to administer lethal doses of the medication Midazolam to Covid patients which lead to even more deaths 'due to covid'.
Go to Article
Dr. Paul Alexander, Dec 31, 2021
OMICRON variant which presents as very mild illness that is even less than cold like symptoms, IF the child is symptomatic. The risk of death in children from OMICRON is exceedingly rare. This is the data...
We can attribute this to the substantial immunological advantages children have relative to older persons ...The core issue is that vaccine developers did not perform the proper safety studies (follow-up) and thus we have no idea what the future will be post vaccine in children. Children have been spared from COVID and come with natural protections and bypassing these with vaccine could kill our children.
Go to Article
Margaret Menge | The Center Square, Jan 1, 2022
(The Center Square) - The head of Indianapolis-based insurance company OneAmerica said the death rate is up a stunning 40% from pre-pandemic levels among working-age people.
"We are seeing, right now, the highest death rates we have seen in the history of this business - not just at OneAmerica," the company's CEO Scott Davison said during an online news conference this week. "The data is consistent across every player in that business."
OneAmerica is a $100 billion insurance company that has had its headquarters in Indianapolis since 1877. The company has approximately 2,400 employees and sells life insurance, including group life insurance to employers in the state.
Go to Article
CBCNews, Janaury 4, 2022
But since Premier François Legault announced Thursday that Quebecers would once again be prevented from leaving their homes between 10 p.m. and 5 a.m. starting Dec. 31, he appears to be receiving more criticism this time around.
The open letter noted that most outbreaks throughout the pandemic in the province have taken place in schools, daycares and workplaces.
"At best, the curfew is a spectacle," the letter said. "At worst, it is a punishment on individuals to mask the negligence and systemic inaction in managing the pandemic."
Bettache sees the curfew as another way the Legault government is managing the pandemic with a "logic of oppression" rather than prevention.
Go to Article
RT News, January 3, 2022
A man in Australia sustained life-threatening injuries after setting himself ablaze in public, reportedly in protest of the country's coronavirus restrictions, including a new vaccine mandate in Victoria state.
The horrific self-immolation took place in the Melbourne suburb of Richmond on Saturday - New Year's Day - according to local media reports, with witnesses stating an unidentified man soaked himself in gasoline and lit himself on fire, all the while denouncing ongoing pandemic measures.
Go to Article
Planet Today, Friday, December 31, 2021
The Canadian Covid Care Alliance, which consists of over 500 independent Canadian doctors, scientists, and health care practitioners, released an in-depth analysis of the Pfizer COVID-19 vaccine claiming that it can do more harm than good to people.
According to its website, the Pfizer 6 month data shows that Pfizer's COVID-19 vaccines cause more illness than they prevent. Also, an overview of the Pfizer trial flaws in both design and execution.
"They have failed to prove that these inoculations are safe. It doesn't matter if you reduce case numbers. If you are endangering people by making them sicker than they would have been otherwise," they said on their analysis.
Go to Article
CecilHenry, BitChute. December 21, 2021
"Regardless of the fact that we are attacking or limiting your fundamental rights, and the Charter says that's wrong, we're still going to go ahead and do it. Its basically a loophole that allows a majority to override the fundamental rights of a minority."
Prime Minister says the notwithstanding clause is 'not a great thing' to have in the Charter.
Go to Article
December 31, 2021
"MASS FORMATION PSYCHOSIS": DR. ROBERT MALONE GIVES BLISTERING INTERVIEW TO JOE ROGAN
Episode Description
Dr. Robert Malone is the inventor of the nine original mRNA vaccine patents, which were originally filed in 1989 (including both the idea of mRNA vaccines and the original proof of principle experiments) and RNA transfection. Dr. Malone, has close to 100 peer-reviewed publications which have been cited over 12,000 times. Since January 2020, Dr. Malone has been leading a large team focused on clinical research design, drug development, computer modeling and mechanisms of action of repurposed drugs for the treatment of COVID-19. Dr. Malone is the Medical Director of The Unity Project, a group of 300 organizations across the US standing against mandated COVID vaccines for children. He is also the President of the Global Covid Summit, an organization of over 16,000 doctors and scientists committed to speaking truth to power about COVID pandemic research and treatment. Go to Article
Will Jones, The Daily Sceptic, 2 January 2022
We did serious harm to our children and young adults who were robbed of their education, jobs and normal existence, as well as suffering damage to their future prospects, while they were left to inherit a record-breaking mountain of public debt. All this to protect the NHS from a disease that is a far, far greater threat to the elderly, frail and infirm than to the young and healthy.
Go to Article
GERRARD KAONGA, Newsweek, 12/30/21
Hugo de Jonge, health minister of The Netherlands, has indicated the country could be preparing another three coronavirus booster vaccines.
De Jonge wrote a letter to his country's parliament Wednesday suggesting the Netherlands should consider additional rounds of booster vaccines to fight new variants, with two of these in 2022 and another shot in 2023.
Viral Video of Tap Water Testing Positive for COVID ExplainedREAD MOREViral Video of Tap Water Testing Positive for COVID Explained
The letter also said that the Netherlands has enough booster vaccines for its current booster campaign. Go to Article
Jack Phillips December 31, 2021, Epoch Times
White House COVID-19 adviser Anthony Fauci said that hospitals are now overcounting COVID-19 cases in children because they are automatically tested when they are admitted, echoing a narrative that has been repeated by some skeptics for months.
While several news outlets reported that hospitalizations among children with COVID-19 have increased in recent days, Centers for Disease Control and Prevention Director Rochelle Walensky said in a separate interview that most children are not being hospitalized because of the virus. They are instead being hospitalized with separate health issues and are incidentally testing positive, she said.
Go to Article
Andrew White, National File, December 30, 2021
A small sample of data released by the German government found that the Omicron coronavirus variant has been overwhelmingly infecting "fully vaccinated people," including triple vaccinated people, while unvaccinated people remain largely unscathed by the newly discovered strain.
New data released this week shows that 96% of new Omicron coronavirus patients were apparently "fully vaccinated," while unvaccinated people accounted for only 4% of the infections.
Out of 4,206 patients in the study, 4,020 had been injected with the COVID-19 vaccines.
Out of the thousands of new cases, only 186 individuals were unvaccinated.
Go to Article
Lee Smith, December 29, 2021
Was this the speech that got Dr. Robert Malone banned from Twitter?
Go to Article
January 1, 2022, Coexit.com
Question: "There are several citizens who have tested positive after receiving their second dose. There are Swiss in Quebec who say that these citizens would not need their third dose or their booster dose. Is that the case? Does a citizen who has received two doses, who caught Covid, need or does not need a third dose?"
Response from the National Director of Public Health Horacio Arruda: "Expert recommendations show that if you have received two doses of messenger RNA, from Pfizer or Moderna, and you have had the disease, this disease confirms you as if it were a third dose. This is the current recommendation. What is also important is if you have had any symptoms, your positive test will then be more valid. This is considered a third dose. "
Go to Article
Citizen Free Press, on December 31, 2021
Prime Minister Justin Trudeau told a Quebec television station people who do not get vaccinated against COVID are often racist and misogynistic extremists. His comments prompted People's Party of Canada leader Maxime Bernier to call Trudeau a "fascist psychopath."
"We are going to end this pandemic by proceeding with the vaccination," said Trudeau in French.
"We all know people who are deciding whether or not they are willing to get vaccinated, and we will do our very best to try to convince them. However, there is still a part of the population that is fiercely against it.
"They don't believe in science and progress and are very often misogynistic and racist. It's a very small group of people, but that doesn't shy away from the fact that they take up some space."
Go to Article
DH Montreal Staff, Dec 30 2021
After reporting more than 14,000 new COVID-19 cases in a day, Quebec is reinstating the nightly curfew across the province.
On Thursday evening, Premier François Legault and Health Minister Christian Dubé announced that the curfew would be put back into effect. Restaurant dining rooms are also forced to close and will only be allowed to function as takeout only.
The curfew will go into effect as of Friday (New Year's Eve) and will be in effect nightly from 10 pm to 5 am. According to Legault, the curfew will last "three weeks."
Go to Article
Andrew White, National File,December 28, 2021
The New York Times reported that experts advised caution before Israel approved a fourth COVID-19 vaccine injection, warning that too many shots might actually harm the body's ability to fight the virus by causing "immune system fatigue."
As Israel rolls out a fourth COVID-19 vaccine injection to curb the spread of the Omicron variant, experts are now warning that too many injections may cause "immune system fatigue," and actually compromise the body's ability to fight the virus, the New York Times reported. Go to Article
CHRIS PANDOLFO, The Blaze, December 29, 2021
Twitter on Wednesday suspended the account operated by Dr. Robert Malone, a U.S.-based virologist and immunologist who claims to be the inventor of mRNA technology and is an outspoken critic of the COVID-19 mRNA vaccines.
Malone is an internationally recognized vaccine researcher who has authored dozens of scientific papers and been cited thousands of times. He was the primary author of a 1989 paper that demonstrated how RNA could be delivered into cells and a co-author on a 1990 paper that showed how injecting pure RNA or DNA into mouse muscle cells can lead to the transcription of new proteins. His work has been described as "seminal" in the field of mRNA-vaccine development.
Go to Article
David Carrigg Vancouver Sun, Dec 29, 2021
There were just over 100 people admitted to hospital over the past five days suffering from COVID-19, despite as many as 50,000 new cases of the disease appearing in B.C. over the same period.
Article content
Provincial health officer Dr. Bonnie Henry reported 2,944 new cases of COVID-19 over the past day, as Omicron variant infection accelerates throughout the province. Go to Article
Tim Meads, Daily Wire, Dec 29, 2021
As part of the Centers for Disease Control and Prevention's (CDC) updated COVID-19 guidance, individuals no longer have to obtain a negative PCR test to end quarantine after isolating for five days so long as they are asymptomatic. CDC director Rochelle Walensky's explained that is because we now know that PCR tests often show "positive" COVID-19 cases well beyond the point of transmissibility. In effect, we would be needlessly keeping people in isolation if we depended on PCR tests. That reasoning enraged many Americans who have long argued that exact sentiment and wondered how long this fact has been known by the medical establishment.
Go to Article
CBC News Dec 28, 2021
Ontario residents will need a QR code to prove their vaccination status as of Jan. 4.
That means starting next Tuesday, if you want to eat inside a restaurant, or sit in at a bar, movie theatre or other settings, proof of vaccination without a QR code won't be enough.
The province also said those places won't be able to accept doctor notes as of Jan. 10. (Those with an eligible medical exemption can ask their doctor or a registered nurse to submit the exemption for review in order to receive a QR code.)
Go to Article
Discussing normal vaccine safety protocols to determine if a vaccine causes more harm than cures. Compare and contrast with roll out of  COVID vaccines and their "boosters".
Go to Article
Jack Healy, NYT, December 27, 2021
Jackie Rogers, 58, an accountant, offered an equally succinct response on behalf of unvaccinated America: "Never."
In the year since the first shots began going into arms, opposition to vaccines has hardened from skepticism and wariness into something approaching an article of faith for the approximately 39 million American adults who have yet to get a single dose.
But so far, the threat of omicron is doing little to change people's minds. Nearly 90% of unvaccinated adults said the variant would not spur them to get shots, according to a recent survey from the Kaiser Family Foundation.
Go to Article
Andrew Chen, Epoch Times, December 24, 2021
The president of the Canadian Federation of Independent Business is questioning Canada's new round of COVID-19 restrictions put in place to stop the rapid spread of the Omicron variant, despite reports that the variant causes less severe illness than its predecessors.
"If #omicron continues to result in very few admissions to hospitals/ICUs, how long will it be before provinces remove their new restrictions and lessen the panic they've created. U.S. public health officials say there is no need to close schools or businesses," Dan Kelly, who is also the chief executive officer and chair of the business advocacy group, wrote on Twitter.
Go to Article
23 December 2021 UK Health Security Agency
Vaccine efficacy analysis continues to show lower effectiveness for symptomatic Omicron disease. There is evidence that protection against symptomatic disease wanes after the second dose of vaccine, and then improves after the booster. But the latest data suggests this extra protection starts to wane more rapidly, being about 15 to 25% lower from 10 weeks after the booster dose.
Go to Article
Dillon Burroughs, Daily Wire, Dec 27, 2021
Podcaster, comedian, and UFC commentator Joe Rogan revealed during a podcast released on Saturday that his sold-out event scheduled for April 20, 2022, in Vancouver, Canada, is unlikely to take place due to the nation's vaccine mandate and other COVID-19 restrictions.
Rogan has been clear that he is not against vaccines but strongly opposes vaccine mandates.
Go to Article
ANNA MIKHAILOVA,THE MAIL,Dec 26, 2021
Door-to-door teams armed with Covid jabs will be sent to the homes of unvaccinated Britons in plans being considered by Ministers to reach the estimated five million people yet to be inoculated.
Discussions between the Department of Health, NHS England and No 10 over the past week have looked at a nationwide drive to send vaccine teams to areas with low uptake rates as a crucial way to avoid lockdown and other restrictions.
Go to Article
By John Power, Al Jazeera, 23 Dec 2021
Hospital data from the Australian state of New South Wales (NSW) offers tentative evidence the Omicron variant is milder than previous coronavirus strains.
Early admission figures suggest Omicron could be half as likely to put people in hospital as the Delta variant, according to an analysis by Andrew Lilley, an economist at Diem Association.
Go to Article
The Telegraph, December 26, 2021
Children with learning disabilities were offered "do not resuscitate" orders during the pandemic, The Telegraph can disclose.
GP surgeries asked if teenagers with autism and Down's syndrome wanted not to be resuscitated, amid concerns about the pressure on the NHS.
Go to Article
Justice Centre for Consitutional Freedom, DECEMBER 21, 2021
CALGARY: A new report titled, "Covid Vaccines Do Not Stop Covid Spread" was released today by the Justice Centre. The document analyzes the current data, and demonstrates that the Covid vaccines fail to stop transmission, as attested to by vaccine manufacturers themselves, and by government officials.
The report documents that highly vaccinated countries like Israel, the United Kingdom, and Gibraltar continue to have cases and deaths from Covid and its variants. Gibraltar, where vaccine rates are boasted to be over 100% (vis-a-vis foreign workers who enter and leave this small country), has had government officials cancel public Christmas celebrations due to surging Covid case numbers amongst fully vaccinated citizens.
Government officials and health authorities have publicly admitted that the new Covid vaccines were never intended to stop the spread of the virus but only attempt to reduce severe symptoms.
Go to Article
Swikar Oli, National Post, Dec 24, 2021
The Public Health Agency of Canada accessed location data from 33 million mobile devices to monitor people's movement during lockdown, the agency revealed this week.
"Due to the urgency of the pandemic, (PHAC) collected and used mobility data, such as cell-tower location data, throughout the COVID-19 response," a spokesperson told National Post. The program's existence was first brought to wider attention by Blacklock's Reporter.
PHAC used the location data to evaluate the effectiveness of public lockdown measures and allow the Agency to "understand possible links between movement of populations within Canada and spread of COVID-19," the spokesperson said.
Go to Article
By Jim Hoft, Gateway Pundit, December 20, 2021
On December 14th, 2021, Nature Medicine released a study based on a broad population data set analyzed by researchers at Oxford University. The researchers examined the risks of myocarditis, pericarditis, and cardiac arrhythmias associated with COVID-19 vaccination and infection.
The Oxford researchers reveal that 1 in 100 or 1% of all vaccinated individuals were admitted to the hospital or died with arrhythmia or irregular heartbeat.
Go to Article
Swiss Policy Research, December 23, 2021
Austria, one of the most repressive European countries during the coronavirus pandemic, has recently overtaken Sweden in terms of total covid mortality, showing that almost all government interventions have been ineffective and unjustified.
Throughout the coronavirus pandemic, Austria has been one of the most repressive European countries, implementing several lockdowns, school closures, far-reaching mask mandates and even an N95/FFP2 mask mandate, record-setting mass PCR testing and contact tracing, as well as early "vaccine passports". Austria was also the first Western country to impose a "lockdown for the unvaccinated" and the first Western country to announce a general "vaccine mandate".
Go to Article
Jennifer Frazer,Scientific American, December 16, 2021
Although we know the absolute risk of serious illness in young children is low, there are many other causes for concern as a result of unvaccinated infection: multisystem inflammatory syndrome (MIS-C, long COVID, silent organ or brain damage, psychiatric or chronic disease later in life, and damage to smell. While I'll never know exactly who infected my son, his infection drove me to discover something that only came into focus in late October: the risk of vaccinated transmission is not low.
Go to Article
Jim Hoft, Gateway Pundit, December 22, 2021
From December 7 to December 20, 2021, Dutch can vote for the fifteen nominated words for the Word of the Year 2021. The fifteen nominated words were: booster shot, delta variant, breakthrough infection, influencer, sensitivity reader, cave syndrome, intimacy vacuum, meme share, pandemic, prick polarization, sorry, QR society, vaccination booster, wappie sound, and housing protest.
The word 'prikspijt' acquired 40,278 votes (82.2%) of the 49,000 votes cast on the Van Dale website. It is followed by housing protest (3.7%) and then wappie sound (3.6%).
Go to Article
The Daily Sceptic, December 22, 2021
According to early data published on Tuesday by the ONS, the triple-vaccinated are 4.5 times as likely to test positive for a probable Omicron infection than the unvaccinated. The double-vaccinated, meanwhile, are 2.3 times as likely to have a probable Omicron infection.
The data from the ONS Infection Survey, while provisional, adds support to the claim that the Omicron variant has significant vaccine evading ability.
Go to Article
Liberty Unyielding Staff, December 21, 2021
A South African study says that people who catch the Omicron variant of the coronavirus are 80% less likely to be hospitalized than people who caught the Delta variant.
But is this because Omicron is less severe than Delta? Or because people have more immunity now than they did back when the Delta wave hit?
"If you have immunity due to vaccination or prior infection, that distinction is academic to you," notes Hot Air:
Go to Article
The Canadian Press, Dec 23, 2021
Quebec Premier Francois Legault said Wednesday the province is facing a major challenge as COVID-19 cases climb "exponentially," but his government will wait until after Christmas to further restrict private gatherings.
Legault told a news conference in Montreal that beginning Sunday, gatherings inside homes will be limited to six people or two family bubbles. Restaurants, which are already operating at half capacity and have to close at 10 p.m., will also have to limit groups at tables to six people or two families.
Legault said Quebec recorded about 9,000 new COVID-19 cases Wednesday, which will be reported in Thursday's official numbers.
Go to Article
Wall Street Journal, Dec. 21, 2021
In public, Anthony Fauci and Francis Collins urge Americans to "follow the science." In private, the two sainted public-health officials schemed to quash dissenting views from top scientists. That's the troubling but fair conclusion from emails obtained recently via the Freedom of Information Act by the American Institute for Economic Research.
Go to Article
Heather Butts, CTV Morning Live, Dec 21, 2021
As new restrictions sweep the country just days before Christmas, a new benefit meant to help workers is locking them out of receiving support because of its specific wording.
Last week, parliament passed Bill C-2, which created the Canada Worker Lockdown Benefit (CWLB), a program intended to give $300 a week to anyone who can't work because of a COVID-19 lockdown.
The support is theoretically available for the periods between Oct. 24, 2021 and May 7, 2022. However, no one can apply for it as no parts of the country are currently designated as "under lockdown."
Go to Article
Peter Beaumont, The Guardian, Dec. 22, 2021
"In South Africa, this is the epidemiology: Omicron is behaving in a way that is less severe," said Prof Cheryl Cohen of the country's National Institute for Communicable Diseases (NICD), one of the authors of the new study.
"Compellingly, together our data really suggest a positive story of a reduced severity of Omicron compared to other variants," she said during a news conference by a group of NICD scientists.
Go to Article
Steve Watson, Summit News, December 20, 2021
In news that you will likely not see anywhere today, government advisors in South Africa have suggested stopping tracing and quarantining those who have come into contact with Omicron because it isn't helping to stop the spread of the variant, which for the most part causes no symptoms in those who contract it.
News 24 reports that the Ministerial Advisory Committee wrote to Health Minister Joe Phaahla "recommending that the quarantining of contacts be stopped as it is no longer viable in the current social and economic climate."
Go to Article
BBC News, December 21, 2021
Israel says it plans to become the first country to roll out a fourth dose of the Covid-19 vaccine as the country prepares for a wave of infections driven by the new Omicron variant.
Israel's pandemic experts have recommended a fourth booster for the over-60s and health workers.
PM Naftali Bennett welcomed the plan and told officials to start preparing.
It comes as Israel confirmed the first known death of a patient with the Omicron strain on Tuesday.
The health ministry said there were at least 340 known cases of the variant in Israel.
Go to Article
Tue Dec 21, 2021. Dr. Joseph Mercola
(Mercola) - MIT scientist Stephanie Seneff's paper, "Worse Than the Disease: Reviewing Some Possible Unintended Consequences of mRNA Vaccines Against COVID-19," published in the International Journal of Vaccine Theory, Practice and Research in collaboration with Dr. Greg Nigh, is still one of the best, most comprehensive descriptions of the many possible unintended consequences of the mRNA gene transfer technologies incorrectly referred to as "COVID vaccines."
Go to Article
DEC 15, 2021, Dr. Joseph Mercola,Your News
There's a curious feature of Omicron, however, that hints at it having been modified in a lab. The closest genetic sequences date back to mid-2020. It doesn't seem to belong to any of the evolutionary branches that have emerged since
Omicron has 25 nonsynonymous and only one synonymous spike mutation compared to its most recent common ancestor, AV.1. Were it a natural occurrence, that ratio ought to be somewhere between 25 to 50 and 25 to 100
There's no precedent for this oddity occurring in nature. There is, however, precedent for this in lab-leaked pandemics
Go to Article
Steve Kirsch, Substack, December 17, 2021
Vaccinated children were over four-fold more likely to be diagnosed on the Autism Spectrum
Vaccinated children were 30-fold more likely to be diagnosed with allergic rhinitis (hay fever) than non-vaccinated children
Vaccinated children were 22-fold more likely to require an allergy medication than unvaccinated children
Vaccinated children were over five-fold more likely to be diagnosed with a learning disability than unvaccinated children
Go to Article
RT, 18 Dec, 2021
The US Centers for Disease Control has overcounted the number of Americans who have received Covid-19 vaccines, recording numerous second doses and boosters as first shots, state officials told Bloomberg.
While the CDC's data suggests some 240 million Americans have received at least one shot, the statistics claim just 203 million are fully vaccinated, a statistic which would suggest 37 million Americans started - but did not finish - their course of injections.
However, state and local officials who spoke to Bloomberg on Saturday found those numbers "improbable," suggesting instead that the government had incorrectly recorded Americans' vaccine data on a grand scale, mis-counting second doses and booster shots as first doses and thus overestimating the number of vaccinated Americans altogether.
Go to Article
The Canadian Press Dec 18, 2021
The Toronto Police Service says Chief James Ramer has tested positive for COVID-19.
The service says in a release that he tested positive Friday afternoon. The release says even though he wasn't showing symptoms Ramer went for the test out of an abundance of caution.
"I am fully vaccinated and I will continue to take all necessary precautions to limit the spread of COVID-19," he said. "I would encourage everyone to do the same.
Go to Article
December 14, 2021, Coronaheadsup.com
Denmark's SSI has revealed that the vast majority of people currently infected with the Omicron variant are double or triple vaccinated. SEE UPDATES BELOW
The latest report shows that:
The fully vaccinated represent 75% of patients
Booster jabbed patients represent another 8.9% of patients
The unvaccinated represent 13.8% of patients Go to Article
By Berkeley Lovelace Jr.
Pfizer and BioNTech are testing a third dose of their Covid-19 vaccine in an ongoing trial of children ages 6 months to under 5 years after the companies found that the two-dose regimen didn't generate a strong enough immune response in some children, the companies announced Friday.
The change to the trial protocol means that the companies won't have data to submit to regulators until the first half of 2022. That's a change from earlier this month, when Pfizer CEO Albert Bourla said the company could have data on young kids by the end of this year.
Go to Article
Al Jazeera, 17 Dec 2021
COVID-19 infection rates are soaring across South Africa as a result of the highly mutated Omicron variant of the coronavirus, but fewer people have died or required hospital treatment compared with previous waves of the disease, according to health officials.
South Africa on Wednesday recorded its highest number of cases since the spread of the pandemic, driven by the rapid spread of Omicron. However, Dr Michelle Groome, of the National Institute for Communicable Diseases (NICD), said on Friday that hospitalisations have not increased "at such a dramatic rate".
Go to Article
CBC News · Posted: Dec 17, 2021
Ontario is rolling out a suite of new restrictions for businesses and social gatherings as it contends with a spike in COVID-19 cases linked to the Omicron variant.
Effective 12:01 a.m. ET Sunday, indoor social gathering limits will be reduced from 25 people to 10, and outdoor gatherings are being reduced from 100 people to 25.
Dancing and singing will no longer be allowed, except for "workers or performers," according to the province's news release.
Go to Article
Ben Kesslen, New York Post, December 16, 2021
A new study out of Columbia University says the Omicron variant is "markedly resistant" to vaccines and boosters might not do much to help, spelling bad news for the country as Omicron spreads and COVID-19 cases rise nationally.
"A striking feature of this variant is the large number of spike mutations that pose a threat to the efficacy of current COVID-19 vaccines and antibody therapies," according to the study authored by more than 20 scientists at Columbia and the University of Hong Kong.
Go to Article
Lydia Moynihan, New York Post, December 16, 2021
The chief executive officers of two major airlines have questioned the need for mask mandates on planes - insisting that face coverings "don't add much" to the safety of flying amid the pandemic.
"I think the case is very strong that masks don't add much, if anything, in the air cabin environment. It is very safe and very high quality compared to any other indoor setting," the CEO of Southwest Airlines, Gary Kelly, told lawmakers during a congressional hearing Wednesday.
Go to Article
Kaelan Deese, MSN,Tuesday, dec 15, 2021
Justice Neil Gorsuch penned a scathing dissent after the Supreme Court left in place New York's COVID-19 vaccine mandate for healthcare workers.
...The highest court voted 6-3 Monday to reject a request by 20 anonymous doctors and medical facility workers, nearly all from Catholic backgrounds, to grant a religious exemption to the Empire State's vaccine mandate for healthcare personnel.
"These applicants are not 'anti-vaxxers' who object to all vaccines," Gorsuch wrote. "Instead, the applicants explain, they cannot receive a COVID-19 vaccine because their religion teaches them to oppose abortion in any form, and because each of the currently available vaccines has depended upon abortion-derived fetal cell lines in its production or testing."
Go to Article
David Lao Global News, Dec. 17, 2021
But despite more than 55 per cent of Canadians showing such support for renewed public health measures, the poll's results - done by Ipsos exclusively for Global News - also show that the same support is dwindling.
Darrell Bricker, CEO of Ipsos Public Affairs, said that the dwindling number may be reflective of Canadians feeling not only frustrated over the repeated lockdowns, but also questioning if this is the right thing to be doing given the high vaccination rates Canada has.
Go to Article
eugyppius: a plague chronicle, December 16, 2021
The 18- to 29-year-olds have now experienced enough antibody fade to fall into negative efficacy, like their elders before them. Comparing these numbers to the Week 49 report, we see that negative effect continues to grow among 30- and 40-year-olds, as their vaccines fade even further.
Go to Article
Antony Sguazzin, Bloomberg, December 15, 2021
(Bloomberg) -- Johnson & Johnson's vaccine produced virtually no antibody protection against the omicron coronavirus variant in a laboratory experiment, underlining the new strain's ability to get around one pillar of the body's defenses. The vaccine appears to provide some defense against omicron, perhaps via other means such as stimulation of immune cells, according to Penny Moore, a South African virologist. The findings are consistent with other studies that show a partial loss of potency against Covid-19 for a number of vaccines, with J&J's antibody protection looking particularly weak in the lab test.
Go to Article
TYLER DURDEN, ZERO HEDGE, WEDNESDAY, DEC 15, 2021
In a recent appearance with Joe Rogan, Dr. Peter McCullough explained that from the beginning of the Covid-19 pandemic, there was a concerted effort to instill fear and conceal a protocol for early treatment of the disease in order to justify lockdowns and vaccines.
McCullough, former vice chief of internal medicine at Baylor University Medical Center and professor at Texas A&M University is one of the most widely cited authors of research in his field - and testified before the US Senate in Nov. 2020. Since coming out against the official pandemic response, McCullough has come under intense scrutiny from the left for spreading 'medical misinformation' about the pandemic.
Go to Article
Unherd, December 15, 2021
Freddie Sayers sits down with Pieter Streicher, who has been following the developments of the Omicron variant in his home country. Since its discovery in the Gauteng province of South Africa in November, a new Covid variant has set off a spiral of harsh restrictions, travel bans and questions about the efficacy of the existing two-dose vaccines. Dr Angelique Coetzee, the scientist who first raised the alarm in Gauteng, has repeatedly assured the public that early observation of symptoms suggests that Omicron could be milder than the Delta variant.
Go to Article
"We comply to make this end, but our compliance means it never will."
Go to Article
Sarah Knapton, The Telegraph, December 14, 2021
The first real-world study looking at 78,000 omicron cases in South Africa found the risk of hospitalisation is 29 per cent lower compared with the Wuhan strain, and 23 per cent lower than delta, with vaccines holding up well.
Far fewer people have also needed intensive care from omicron, with just five per cent of cases admitted to ICU compared to 22 per cent of delta patients, the study shows.
Professor Robert Dingwall, a former government Covid adviser, from Nottingham Trent University, said it was clear from the South African data that panic was unjustified.
Go to Article
Alex Berenson, December 14, 2021
mRNA vaccine protection from Covid is far weaker than natural immunity and declines very fast, according to a new study of almost 6 million people in Israel.
During the summer Covid wave, more than 140,000 Israelis who had been vaccinated but not received a booster shot became infected with Covid. Put another way, in just two months, about 1 out of every 20 vaccinated Israelis became infected with Sars-Cov-2.
Natural immunity - the protection following infection and recovery - lasts much longer, the study shows.
Go to Article
The Washington Post, December 15, 2021
CAPE TOWN, South Africa - Omicron appears to cause less severe illness than earlier variants of the coronavirus but is more resistant to the two-dose Pfizer-BioNTech vaccine widely used in South Africa, according to a major private study of the variant.
The study by Discovery Health, South Africa's largest health insurer, showed that risk of hospital admissions among adults who developed covid-19 was 29 percent lower than in the initial pandemic wave that emerged in March 2020.
Go to Article
TASS, December 15, 2021
South Africa's SABC radio station reported earlier that at least 89 people had died from an unknown disease in the eastern part of South Sudan in the previous several weeks. According to the news outlet, the World Health Organization (WHO) has dispatched a task force to South Sudan's state of Jonglei, the epicenter of the illness, in order to carry out emergency research.
Go to Article
TYLER DURDEN, Zero Hedge, TUESDAY, DEC 14, 2021
Long before the vast majority of Omicron cases were among the vaccinated, and before CDC Director Rochelle Walensky admitted in early October that the Covid-19 vaccine does not prevent transmission, public officials, MSM pundits, and coffee shop doctors across the land were spouting insidious propaganda designed to shame people into taking the jab.
That this is a 'pandemic of the unvaccinated.'The phrase implies that the vaccine was a panacea against Covid-19, and anyone who refused to take it wasn't just part of the problem... but an irresponsible idiot who doesn't follow the science.
Go to Article
Al Jezeera, 14 Dec 2021
The World Health Organization has warned that the coronavirus variant Omicron was spreading at a rate not seen with previous strains and was likely present in most countries.
The discovery of Omicron was first announced in November by scientists in South Africa, which was the first to experience a surge in COVID-19 driven by the new variant.
Go to Article
Isabel van Brugen, The Epoch Times, December 5, 2021
The COVID-19 pandemic has been one of fear, manufactured by individuals who were in the nominal positions of authority as the virus began to spread across the globe last year, according to Yale epidemiologist Dr. Harvey Risch.
In an appearance on Epoch TV's "American Thought Leaders" program, Risch, an epidemiology professor at the Yale School of Public Health and Yale School of Medicine's Department of Epidemiology and Public Health, argued that by and large, what has characterized the entire CCP (Chinese Communist Party) virus pandemic has been a "degree of fear and people's response to the fear."
Go to Article
MOSCOW, December 14. /TASS/. Out of 16 people with the Omicron strain who arrived in Russia from South Africa, 11 had been previously vaccinated against coronavirus, Head of the Federal Service for Surveillance on Consumer Rights Protection and Human Wellbeing Anna Popova reported on Tuesday.
She noted that seven also had previously been infected with the coronavirus. The top sanitary doctor specified that one person was both inoculated and infected earlier.
Go to Article
eugyppius: a plague chronicle, Dec 10, 2021
From Japan to New Zealand, commenters describe their respective prison states. Enormous thanks to all the commenters in my open thread, who provided reports on containment conditions in their own countries. I haven't been able to include every last report, but I've tried to select representative and interesting examples from across the world, organised by region.
Go to Article
AFP, Fri, 10 December 2021
Hong Kong will require inbound travellers from the United States to spend seven days at a government quarantine camp, after a passenger coming from the US tested positive for the Omicron variant of Covid-19.
The new rules, which comes into effect Monday, means travellers from the US will be subject to the highest tier of quarantine measures in the semi-autonomous city, which has some of the strictest anti-Covid policies in the world.
Go to Article
Mrinalika Roy, Reuters, Fri, December 10, 2021
(Reuters) - Most of the 43 COVID-19 cases caused by the Omicron variant identified in the United States so far were in people who were fully vaccinated, and a third of them had received a booster dose, according to a U.S. report published on Friday.
The U.S. Centers for Disease Control and Prevention (CDC) said that of the 43 cases attributed to Omicron variant, 34 people had been fully vaccinated. Fourteen of them had also received a booster, although five of those cases occurred less than 14 days after the additional shot before full protection kicks in.
Go to Article
RT, 14 Dec, 2021
Thousands of people took the streets of multiple cities in the former East Germany to express their dismay at coronavirus restrictions and vaccine mandates introduced amid the Omicron variant spread.
Some 3,500 demonstrators turned out for a protest against the restrictions in Magdeburg, the capital of Germany's Saxony-Anhalt state on Monday. Protesters marched down the city center chanting "Resistance!" and other slogans against the sweeping measures imposed on account of the rapid spread of the new Covid-19 strain in Europe. Go to Article
Yahoo News, December 13, 2021
Mon, December 13, 2021, 9:33 AM·2 min read
An Oxford University study published on Monday found that two-dose COVID-19 vaccines generate a lower antibody response against the omicron strain, suggesting that the variant could lead to more infections among the fully vaccinated and previously infected.
The research, which has not yet been peer-reviewed, documented a "substantial fall" in the number of neutralizing antibodies among participants who received two doses of the AstraZeneca or Pfizer-BioNTech vaccines.
Go to Article
Al Jazeera, 9 Dec 2021
Austria's conservative-led government has announced details of its plan to make coronavirus vaccines compulsory, saying it will apply to people aged 14 and above, and holdouts face fines of up to 3,600 euros ($4,071) every three months.
About 68 percent of Austria's population is fully vaccinated against COVID-19, one of the lowest rates in Western Europe. Many Austrians are sceptical about vaccines, a view encouraged by the far-right Freedom Party, the third-biggest in parliament.
Go to Article
by Jon Rappoport, December 8, 2021
July 16, 2020, podcast, "This Week in Virology": Tony Fauci makes a point of saying the PCR COVID test is useless and misleading when the test is run at "35 cycles or higher." A positive result, indicating infection, cannot be accepted or believed.
"…If you get [perform the test at] a cycle threshold of 35 or more…the chances of it being replication-competent [aka accurate] are miniscule…you almost never can culture virus [detect a true positive result] from a 37 threshold cycle…even 36…"
Go to Article
DANIEL HADAS, Unherd.com, December 10, 2021
We now are well into the second year of Covid's new and ever-evolving bio-politics. Its measures are intrusive, ineffective and/or nonsensical, and dehumanising. They have been traumatic for almost everyone. But there is an additional trauma for anti-lockdown centrists. The public voices whom we trusted, and the institutions to which we belonged or with whom we identified, have almost uniformly embraced this brave new Covid world.
Go to Article
Dec 05, 2021, Frontline News
A Lancet study comparing vaccinated and unvaccinated people in Sweden was conducted among 1.6 million individuals over nine months. It showed that protection against symptomatic COVID-19 declined with time, such that by six months, some of the more vulnerable vaccinated groups were at greater risk than their unvaccinated peers.
Doctors are calling this phenomena in the repeatedly vaccinated "immune erosion" or "acquired immune deficiency", accounting for elevated incidence of myocarditis and other post-vaccine illnesses that either affect them more rapidly, resulting in death, or more slowly, resulting in chronic illness.
Go to Article
Washington Post, December 9, 2021
The new omicron variant could increase the likelihood that people will need a fourth coronavirus vaccine dose earlier than expected, executives at pharmaceutical giant Pfizer said Wednesday. Boosters are likely to help control the variant, according to the company, which said early lab experiments suggest the standard two-dose regimen still provides some protection against severe illness from the variant.
Albert Bourla, Pfizer's chief executive, had projected that a fourth dose might be needed 12 months after a third shot. But he said on CNBC's "Squawk Box" that the timeline might need to be moved up. One of the company's top scientists recently said a fourth shot - possibly one targeting omicron - is likely to be necessary.
Go to Article
By Elly Blake, Evening Standard, December 3, 2021
Up to 300,000 people in the UK are facing heart-related illnesses due to post-pandemic stress disorder (PPSD), two London physicians have warned.
This could result in a 4.5 per cent rise in cardiovascular cases nationally because of the effects of PPSD, with those aged between 30 to 45 most at-risk, they claim.
Mark Rayner, a former senior NHS psychological therapist and founder of EASE Wellbeing CIC, said that as many as three million people in Britain are already suffering from PPSD, thanks to stress and anxiety caused by the effects of Covid-19.
Go to Article
The Citizen, December 8, 2021
A health expert in South Africa thinks there could be a "silver lining" to the emergence of the new Omicron Covid-19 variant.
Richard Friedland, chief executive officer of Netcare, said the early signs from Omicron infections suggested the variant was highly contagious, but it did not cause severe illness.
"If, in the second and third wave, we'd seen these levels of positivity to tests conducted, we would have seen very significant increases in hospital admissions, and we're not seeing that," said Friedland.
"I actually think there is a silver lining here and this may signal the end of Covid-19."
Go to Article
By Le Hoang, VN Express, December 2, 2021
Thanh Hoa has suspended the use of a Pfizer Covid-19 vaccine batch after over 120 students were hospitalized following their inoculation.
Since November 30, the central province has been vaccinating children aged 15-17 with the Pfizer Covid-19 vaccine. However, over 120 of the children were admitted to hospitals after exhibiting symptoms like nausea, high fever or breathing difficulties, the provincial Center for Disease Control (CDC) said Thursday. Go to Article
Louis Chilton, The Independent, December 8, 2021
During the segment, the show's medical specialist Dr Hilary Jones claimed that "90 per cent of the people that are in hospital are unvaccinated".
Jamie Jenkins, a former analyst at the Office of National Statistics, was among those to call out the mistake, writing on Twitter that the real figure is closer to 36 per cent in England, not 90 per cent.
Go to Article
Al Jazeera, 6 Dec 2021
All private employers in New York City will need to mandate COVID-19 vaccinations for their workers by later this month, the city's mayor has announced, calling the measure a "preemptive strike" against the potential spread of the Omicron variant.
During an interview on MSNBC on Monday, Mayor Bill de Blasio said the mandate - set to take effect on December 27 - also aimed to prevent a surge in new coronavirus infections during the colder winter months.
Go to Article
Brownstone Institute, IAN MCNULTY, DECEMBER 2, 2021
Even the inventor of PCR, Kary Mullis, who won the Nobel Prize in Chemistry in 1993, vehemently opposed using PCR to diagnose diseases: "PCR is a process that's used to make a whole lot of something out of something. It allows you to take a very miniscule amount of anything and make it measurable and then talk about it like it's important."
PCR has certainly allowed public health authorities and the media around the world to talk about a new variant of Coronavirus like it's important, but how important is it really?
Go to Article
By Greg Piper, Just the News,December 1, 2021
An acclaimed study on the effectiveness of masks in reducing symptomatic COVID-19 is facing new scrutiny after a researcher highlighted the minuscule infection differences between "treatment" and control groups randomized across 600 Bangladeshi villages.
Accused of design flaws and overstating its findings when it was released in late August, the study's newly released data show only 20 more symptomatic COVID cases in the villages that didn't receive masks and related education, reminders and "role modeling by community leaders.
Go to Article
This is an old segment from CBS '60 Minutes' on the swine flu (also known as H1N1) & the vaccine that was developed to stop the pandemic, when "Science" spoke.
Go to Article
Nokukhanya Msomi et al., Nature, Dec. 1, 2021
Various studies from before the rollout of COVID-19 vaccines show that people with HIV are 30-50% more likely to die from COVID-19. What's more, a failure to tackle the pandemic with sufficient urgency in countries with high rates of uncontrolled advanced HIV could lead to the emergence of variants of the coronavirus SARS-CoV-2 that spread more easily between people or render the vaccines less effective.
...By mid-November, more than 40% of people globally had been fully vaccinated. In Africa, it was less than 7%.
Go to Article
Kit Knightly, OffG, December 2, 2021
But any real, rational debate was over as soon as the EU and the vaccine manufacturers both admitted that the vaccines do not work.
The alleged emergence of the Omicron variant makes the situation even worse, from the establishment point of view. Indeed, it could be argued the first real casualty of the Omicron outbreak was narrative cohesion.
Experts are already warning that the Omicron variant may be resistant to the vaccines, and the CEO of Moderna added his voice to this chorus yesterday, saying:
I think it's going to be a material drop [in vaccine effectiveness]. I just don't know how much because we need to wait for the data. But all the scientists I've talked to…are like 'this is not going to be good'."
Go to Article
HEALTH 26 November 2021,Adam Vaughan
A new variant of SARS-CoV-2, ...now named omicron, has an unusually high number of mutations and appears to have triggered a recent surge in cases in South Africa.
Wendy Barclay at Imperial College London says "we don't really know" if it will reduce the effectiveness of vaccines....there are no signs that the variant causes more severe disease....But there is more that we don't know than we do." Tulio de Oliveira at Stellenbosch University, South Africa, said yesterday that the full significance of the variant's mutations "remain uncertain." Peacock adds: "It's important to stress how much we don't know this new variant." Go to Article
By Miles Kenyon, The Citizen Lab, September 28, 2021
This report focused on how data was collected during the COVID-19 pandemic in the United States, United Kingdom, and Canada, the extent to which privacy inhibited pandemic responses in Canada, and how Canadian privacy legislation introduced during the pandemic would problematically have rewritten federal commercial privacy law had it not died on the order paper.
...We also found that the ability for private companies such as Google and Apple to forcefully shape some of the technology-enabled pandemic responses speaks to the significant ability of private companies to guide public health measures that rely on contemporary smartphone technologies.
Go to Article
2 December, 2021 Paul Joseph Watson, Summit News
UK Health Secretary Sajid Javid's says the country has secured an additional 114 million vaccine doses for 2022 and 2023 to "buy time" and that everyone over the age of 18 will be offered one by the end of January.
Dr. Mike Ryan, head of the WHO's emergencies program, questioned the logic behind this decision.
"Right now, there is no evidence that I'm aware of that would suggest that boosting the entire population would necessarily provide any greater protection for otherwise healthy individuals against hospitalization and death," he said.
Go to Article
STAVROULA PABST AND MAX BLUMENTHAL,The Gray Zone,DECEMBER 3, 2021
Marketed as life-saving public health measures, lockdowns triggered death and economic devastation on a global scale while doing little to slow the spread of Covid-19. Now, they're back with a vengeance.
In October 2021, it seemed as though the lockdowns that still paralyzed societies from Australia to New Zealand and Singapore were coming to an end, as these countries threw in the "Zero-COVID" towel following a year and a half of rolling restrictions and closures.
But with COVID-19 cases rising in Europe, several countries are implementing lockdowns all over again, often with clearly punitive motivations.
Go to Article
MARIE OAKES, Westphalian Times,DECEMBER 4, 2021
Starting Saturday, December 4, New Brunswick will allow grocery stores to ban unvaccinated people from buying food, True North reported.
The province announced the measure as part of the so-called "winter action plan".
The plan will allow businesses to ban unvaccinated individuals if they wish to do so. Grocery stores are among the businesses allowed to ban unvaccinated individuals.
The plan raises serious questions about human rights infringements as the province will legalize discrimination that could prevent individuals from obtaining food and feeding their families.
Go to Article
New England Journal of Medicine, November 24, 2021
We investigated the risk of severe disease (leading to acute care hospitalization), critical disease (leading to hospitalization in an intensive care unit [ICU]), and fatal disease caused by reinfections as compared with primary infections in the national cohort of 353,326 persons...
The odds of severe disease at reinfection were 0.12 times (95% confidence interval [CI], 0.03 to 0.31) that at primary infection (Table 1). There were no cases of critical disease at reinfection and 28 cases at primary infection (Table S3), for an odds ratio of 0.00 (95% CI, 0.00 to 0.64). There were no cases of death from Covid-19 at reinfection and 7 cases at primary infection, resulting in an odds ratio of 0.00 (95% CI, 0.00 to 2.57). The odds of the composite outcome of severe, critical, or fatal disease at reinfection were 0.10 times (95% CI, 0.03 to 0.25) that at primary infection. Sensitivity analyses were consistent with these results (Table S2).
Reinfections had 90% lower odds of resulting in hospitalization or death than primary infections.
Go to Article
Defense One, December 3, 2021
Thousands of active duty sailors and Marines remain unvaccinated following Sunday's deadline, putting their military careers, and their health, at risk as a new variant raises global concern.
The Navy and Marine Corps are the second and third service to reach their vaccine mandate deadline for active-duty personnel since Defense Secretary Lloyd Austin directed the services on Aug. 24 to fully immunize their personnel. The Air Force deadline was Nov. 2; active duty soldiers have until Dec. 15 to be fully vaccinated.
As of Monday, 92 percent of Marines are fully vaccinated and 95 percent have at least one shot, leaving about 9,000 people without any vaccine immunity. The numbers for the Navy are 96.3 percent fully vaxxed, 97.2 percent partially vaxxed, leaving about 9,500 sailors with no vaccine immunity.
Go to Article
By Carlo Casentini, Sophia Smith Galer, VICE,December 3, 2021
A man in northern Italy brought a silicone arm to his COVID-19 vaccination in an attempt to obtain a green pass without actually getting the vaccine.
A green pass is Italy's digital COVID-19 certificate which allows the holder, who has been vaccinated, has recently tested negative for the virus or has recently recovered, to enter busy indoor spaces as well as workplaces.
The 50-year-old, who arrived at the clinic in Biella, Piemonte, was questioned after a healthcare worker became immediately suspicious about the colour and feel of his arm.
Go to Article
MOSCOW, December 4. /TASS/. The emergence of the omicron strain of the novel coronavirus may be the first indication that the COVID-19 pandemic is nearing its end, said Vladimir Nikoforov, the chief specialist in infectious diseases of the Russian Federal Medical Biological Agency and holder of chair in infectious diseases of the Pirogov Medical University.
"The new strain that originated somewhere in South Africa, which is more contagious, but, on the other hand, there is data indicating that it causes less severe symptoms. In other words, it does not cause serious lung damage. And I think that it might be the beginning of this nightmare's end. And, probably, I'd like to think of it as of a first sign that the virus has started to recede," he told the Govorit Moskva radio station.
Go to Article
Unherd, December 2, 2021
Hayley Hodgson, 26, moved to Darwin from Melbourne to escape the never-ending lockdowns - only to find herself locked up in a Covid Internment Camp without even having the virus.
She's just returned from a 14-day detention at Howard Springs, the 2000-capacity Covid camp outside Darwin to which regional Covid cases are transported by the authorities. In an exclusive interview with Freddie Sayers, she recounted her experiences.
Go to Article
By Matthew Vadum, Epoch Times, December 1, 2021
An elderly COVID-19 patient has recovered after a court order allowed him to be treated with ivermectin, despite objections from the hospital in which he was staying, according to the family's attorney.
After an Illinois hospital insisted on administering expensive remdesivir to the patient and the treatment failed, his life was saved after a court ordered that an outside medical doctor be allowed to use the inexpensive ivermectin to treat him, over the hospital's strenuous objections.
Go to Article
By Jim Hoft, Gateway Pundit,November 29, 2021
Investigative reporter and FOX News contributor Lara Logan responded to Dr. Tony Fauci's recent statement that he is "science" and challenging him is challenging "science." Lara Logan had other thoughts on Dr. Fauci, comparing him to notorious Nazi Dr. Josef Mengele.
Dr. Anthony Fauci flip-flopped and lied for over a year to the American public about the seriousness of the China Virus and his background funding the Chinese virology lab and the origins of the virus.
Dr. Fauci also lied to the American public about the success of the safe drug hydroxychloroquine (HCQ) in treating the virus.Hundreds of thousands of Americans died when HCQ was available but banned by Fauci and the CDC from COVID patients.
Go to Article
Alex Berenson, Unreported Truths, December 2, 2021
German physician-scientists reported Monday that not a single healthy child between the ages of 5 and 18 died of Covid in Germany in the first 15 months of the epidemic.
Not one.
Even including children and adolescents with preexisting conditions, only six in that age range died, the researchers found. Germany is Europe's largest country, with more than 80 million people, including about 10 million school-age children and adolescents.
Serious illness was also extremely rare. The odds that a healthy child aged 5-11 would require intensive care for Covid were about 1 in 50,000, the researchers found. For older and younger children, the odds were somewhat higher, about 1 in 8,000.
Go to Article
By Amy Cheng , The Washington Post, December 3, 2021
Scientists in South Africa say omicron is at least three times more likely to cause reinfection than previous variants such as beta and delta, according to a preliminary study published Thursday.
Statistical analysis of some 2.8 million positive coronavirus samples in South Africa, 35,670 of which were suspected to be reinfections, led researchers to conclude that the omicron mutation has a "substantial ability to evade immunity from prior infection."
Go to Article
30 November, 2021, Summit News, Paul Joseph Watson
Austrians who refuse to take a mandatory COVID-19 vaccine before a government imposed deadline face prison sentences and huge compounding fines for non-compliance.
After initially placing the unvaccinated under lockdown, a policy that completely failed, Chancellor Alexander Schallenberg announced that the jab would become compulsory from February 1.
Questions as to what would happen to those who still refused to take it have now been answered in the form of a draft that was leaked to the media.
Go to Article
ABC, Tue 30 Nov 2021
This morning police said a search was underway after three people reportedly scaled a fence at the quarantine centre and escaped at around 4:30am. At the press conference, Mr Gunner said authorities were dealing with "a pretty complicated cohort at the Centre for National Resilience right now, with complex needs. ...This the first time we've had to use the centre for large numbers of people from an Aboriginal community, but it probably won't be the last time," he said.
"Absconding from Howard Springs isn't just dangerous - it is incredibly stupid," he said. "Because we will catch you and there will be consequences."
Go to Article
Tucker Hosts No-Holds-Barred Interview With RFK Jr, author of "The Real Anthony Fauci: Bill Gates, Big Pharma, and the Global War on Democracy and Public Health (Children's Health Defense)".
Go to Article
Ross Clark, The Spectator, 27 November 2021
What is remarkable about this wave is how quickly it has erupted into a culture war over vaccination.
Even Xi Jinping's regime rejected compulsory Covid vaccination when several regional Chinese administrations flirted with the idea in the spring.
A University of Erfurt study revealed that 80 per cent of those refusing to be vaccinated said they had no fundamental objection to the vaccine; they just wanted time to weigh up the risks and benefits. ...found that 44 per cent of 'black or black British' adults were hesitant, compared with just 8 per cent of white adults.
This argument particularly resonates in Germany and Austria, where the Nazis and the communist regime of East Germany both made vaccination compulsory in some instances.  A word ought to be said about another - surprising - brand of anti-vaccination opinion: that expressed by the World Health Organisation (WHO) against booster jabs.
Go to Article
The Lancet, November 19, 2021
High COVID-19 vaccination rates were expected to reduce transmission of SARS-CoV-2 in populations by reducing the number of possible sources for transmission and thereby to reduce the burden of COVID-19 disease. Recent data, however, indicate that the epidemiological relevance of COVID-19 vaccinated individuals is increasing.
Go to Article
Study Finds, NOVEMBER 29, 2021
CAMBRIDGE, United Kingdom - Although the "six-foot rule" has been a staple of coronavirus safety measure since 2020, is it really doing anything to keep people healthy? A new study finds the answer to that appears to be a resounding no. Scientists from the University of Cambridge say the social distancing rule of six feet does not protect against catching COVID-19, even outdoors.
The team calls the social distancing rule an "arbitrary measurement" of safety in the absence of masks. It could have been set anywhere between three to 10 feet, depending on the risk tolerance of the local public health authority putting out the mandate.
Go to Article
Specifically, we quoted the South African doctors who first discovered the variant - so they should know - who said over the weekend that not only is Omicron much more transmissable Omicron variant "extremely mild" but also "far less stable" than Delta or previous variants due to its numerous, 30+ spike-protein mutations, which got us thinking: "one could make the point that while Omicron could soon become the dominant strain due to its higher R-nought (or pace of transmission), that could be a blessing in disguise as it pushes out the much more dangerous (and more stable) delta strain."
Archived Articles and News
BY OSAMU TSUKIMORI, The Japan Times,Nov 18, 2021
Why did Japan's fifth and biggest wave of the coronavirus pandemic, driven by the supercontagious delta variant, suddenly come to an abrupt end following a seemingly relentless rise in new infections? And what made Japan different from other developed countries that are now seeing a fresh surge in new cases?
Three months after the delta variant spurred record daily nationwide caseloads of nearly 26,000, new COVID-19 infections in Japan have plummeted, dropping below 200 in recent weeks. Highlighting that drop was the fact that no deaths were reported on Nov. 7 - the first time that had happened in about 15 months.
By Jon Kamp, Wall Street Journal,Nov. 20, 2021
The number of U.S. Covid-19 deaths recorded in 2021 has surpassed the toll in 2020, according to federal data and Johns Hopkins University, demonstrating the virus's persistent menace.
The total number of reported deaths linked to the disease topped 770,800 on Saturday, Johns Hopkins data show. This puts the pandemic-long total at more than twice the 385,343 Covid-19 deaths recorded last year, according to the most recent death-certificate data from the Centers for Disease Control and Prevention.
November 13, 2021 | Chris Donaldson
A prominent cardiologist who delighted in jabbing vaccine skeptics on social media suddenly died in his sleep only two weeks after apparently endorsing the third Covid shot, a major loss to the patients he was treating as well as the local medical community.
Dr. Sohrab Lutchmedial, who served as director of the interventional cardiology program at Canada's New Brunswick Heart Centre and who has been described as an "inspiring spirit," passed away on November 8th, leaving behind stunned family, friends, and colleagues who were blindsided by the tragic death of the 52-year-old.
By MIKE CORDER, AP, November 20, 2021
THE HAGUE, Netherlands (AP) - Police opened fire on protesters in rioting that erupted in downtown Rotterdam around a demonstration against COVID-19 restrictions late Friday night. The Dutch city's mayor called it "an orgy of violence."
Police said that two rioters were hospitalized after being hit by bullets and investigations were underway to establish if they were shot by police. The condition of the injured rioters was not disclosed.
By Paul Elias Alexander, PhD, Mark Trozzi, MD, Dan Stock, MD
Drs. Vanden Bossche and Montagnier have warned us about vaccinating during a pandemic with heavy infectious pressure and the use of very narrow spike specific (an immature, sub-optimal, incomplete, immune library spectrum) yielding, sub-optimal antibodies. That we could possibly drive vaccine-mediated viral immune escape and I argue we are seeing just that now in the UK and Israel and even in the US. "It is clear that the new variants are created by antibody-mediated selection due to the vaccination." It is the vaccination and sub-optimal incomplete 'unhinged and deranged' antibody responses that is driving the emergence of the variants. Is this why so many young healthy athletes are dying?
Friday, November 12th, 2021
Fauci: ""And if you look at Israel, which has always been a month to a month-and-a-half ahead of us in the dynamics of the outbreak, in their vaccine response and in every other element of the outbreak. They are seeing a waning of immunity, not only against infection, but against hospitalizations and to some extent, death, which is starting to now involve all age groups. It isn't just the elderly. So if one looks back at this, one can say, do you know, it isn't as if a booster is a bonus."
November 19, 2021, USSA News
The Spectator has published an article citing official data from Public Health England, which states that for the over 30's, "the rates of Covid infection per 100,000 are now higher among the vaxxed than the unvaxxed."
It points out that according to official data, vaccines only offer about 17 per cent protection for the over-fifties.
"As I observed then, this would mean the vaxxed and unvaxxed pose a comparable danger to each other," writes Shriver. "All Covid apartheid schemes are therefore insensible."
In every age group over 30 in the UK, the rates of Covid infection per 100,000 are now higher among the vaxxed than the unvaxxed.
By MAAYAN JAFFE-HOFFMAN, The Jerusalem Post, NOVEMBER 16, 2021
People vaccinated with two shots of the Pfizer coronavirus vaccine in January and February had a 51% increased chance of contracting the virus in July compared to those who were vaccinated in March or April, a new Israeli study published in Nature Communications has shown.
...Mizrahi said the study shows that the variant was likely less of a factor than assumed - though this is still not confirmed...[V]arious studies that shows antibodies are waning after the third shot, too.
Martin Kulldorff and Jay Bhattacharya, Newsweek, 11/1/21
When the pandemic hit, America needed someone to turn to for advice. The media and public naturally looked to Dr. Anthony Fauci-the director of the National Institute of Allergy and Infectious Diseases, an esteemed laboratory immunologist and one of President Donald Trump's chosen COVID advisers. Unfortunately, Dr. Fauci got major epidemiology and public health questions wrong. Reality and scientific studies have now caught up with him.
Natural immunity. By pushing vaccine mandates, Dr. Fauci ignores naturally acquired immunity among the COVID-recovered, of which there are more than 45 million in the United States.
Euppypius Plague Chronicle, November 17, 2021
Everybody is vaccinated in Gibraltar; since October, increasingly large numbers of people are triple vaccinated there.
Here's what their booster campaign looks like: As if on cue, infections in Gibraltar skyrocketed directly afterward.
This isn't a seasonal or a regional effect. Neighbouring countries, where the booster campaign has yet to begin (Morocco) or kick into high gear (Portugal, Spain), see a slight upward, seasonal trend-nothing like the Gibraltar spike.
When Israel rolled out boosters in August, they also saw spikes in infections and deaths. It is the same phenomenon we observed after dose 1. Read the article 
Nov. 17, 2021 Wall Street Journal
A substantial Covid-19 outbreak that this week has sidelined the National Hockey League's Ottawa Senators-despite the entire team being vaccinated-carries a warning for the coming months of professional sports: even with blanket immunization, pandemic disruptions are far from over.
The NHL announced the suspension of the Senators' season through at least Nov. 20 after 10 players and one coach tested positive in recent days. The team says it is fully vaccinated, but hasn't specified which shots players have received.
RT, November 16, 2021
Amid a surge in Covid-19 cases, Gibraltar has canceled official Christmas events and "strongly" discouraged people from hosting private gatherings for four weeks. Gibraltar's entire eligible population is vaccinated.
The government of Gibraltar recently announced that "official Christmas parties, official receptions and similar gatherings" have been canceled, and advised the public to avoid social events and parties for the next four weeks. Outdoor spaces are recommended over indoor ones, touching and hugging is discouraged, and mask wearing is advised.
More than 118% of Gibraltar's population are fully vaccinated against Covid-19, with this figure stretching beyond 100% due to doses given to Spaniards who cross the border to work or visit the territory every day. Gibraltar's entire adult population has been fully vaccinated since March, and masks are still required in shops and on public transport.
Hoover Institution, Recorded on October 13, 2021
From the very beginning of the COVID-19 crisis, Dr. Jay Bhattacharya has been on the front lines of analyzing, studying, and even personally fighting the pandemic. In this wide-ranging interview, Dr. Bhattacharya takes us through how it started, how it spread throughout the world, the efficacy of lockdowns, the development and distribution of the vaccines, and the rise of the Delta variant. He delves into what we got right, what we got wrong, and what we got really wrong. Finally, Dr. Bhattacharya looks to the future and how we will learn to live with COVID rather than trying to extinguish it, and how we might be prepared to deal with another inevitable pandemic that we know will arrive at some point.
Phillip W. Magness, James R. Harrigan, October 5, 2021 American Institute for Economic Research
This Declaration, their Declaration, touched a nerve well beyond the scientific community, and well beyond anything they or AIER could have expected. So here we are, a year later. Where do we stand?
...So how well did the lockdowns perform in practice? Given the intense criticisms leveled at the GBD, one might be inclined to think they worked rather well.
But they didn't. Not by a long shot.
The benefits of the lockdowns are still ambiguous at best, this after a year and a half. We still have no clear empirical evidence that they delivered anything close to what they promised. But because science has been so completely politicized, it will take years longer to arrive at the truth than would have otherwise been the case. Here, we are left to offer advice with a nearly 2,500-year track record: First, do no harm.
Sunday, 14 November 2021, Norman Fenton, Probability and Risk
In other words, a perfectly reasonable explanation for what is observed here could be that there is no difference in mortality rates between vaccinated and unvaccinated and the mortality differences are simply a result of a delay in death reporting. Moreover, given we have removed covid deaths (which were only a small percentage of all-cause deaths in the reported data) we get a near identical result for non-covid mortality to that which would result if the vaccine were a placebo! Thus, we appear to have created a statistical illusion of vaccine efficacy.
15 November, 2021, Summit News, Steve Watson
Palm Beach County school district has ended a mask mandate just days after a second grade girl told school board officials they should all rot in jail for forcing children to wear face coverings against their will.
As we reported last week, eight-year-old Fiona Lashells of Tampa Bay was suspended almost 40 times for refusing to comply with the mandate, which the school kept in place despite the state ending mask mandates in July.
In a viral video, Fiona told the board that "your rules suck," adding "I hope you all go to jail for doing this to me."
11/11/2021Gilbert Berdine, MD, Mises Institute
The conflict over covid vaccines is coming to a climax. The Biden administration released its vaccine mandate.
The scientific basis for the mandate is dubious. ...Since the vaccine does not work for everyone, it becomes a judgment call whether the risk of vaccination is worth the benefit. Contrary to what is claimed on a daily basis, the vaccine is not safe. ...There is a Centers for Disease Control and Prevention database of adverse effects.As of November 7, 2021, there were 2,725,582 adverse events in 634,609 adverse event reports, including 8,284 deaths, 9,726 life-threatening events, 9,580 permanent disabilities, 363 congenital anomalies or birth defects, 38,818 hospitalizations, 79,615 ER visits, and 121,100 doctor's office visits attributed to the covid vaccines.
Read The Article
8 Dead, Dozens Infected With COVID-19 Due to Outbreak at Connecticut Nursing Home
By Angela Fortuna, NBC • Published November 14, 2021
Eight people are dead and just shy of 100 more have become infected with COVID-19 after an outbreak at a Connecticut nursing home.
The outbreak at the Geer Village Senior Community, a nursing home and rehabilitation center in Canaan, started around the beginning of October when the nursing home was reporting three positive COVID-19 cases.
Now, eight residents have died, and 67 residents and 22 staff members caught COVID-19 sometime in the past month and a half. Nursing home officials said 48 residents and 21 staff members have recovered from the virus.
...Of the 89 total infections, 87 people were fully vaccinated, the nursing home said.
By Greg Piper, Just the News, November 10, 2021
The Moderna COVID-19 vaccine is being tested on infants across the country, even as medical experts question the wisdom of moving so fast on novel vaccine development in a population with such low risk from COVID.
Seventy-nine locations in 31 states are listed as participating in the so-called KidCOVE study, which started with children ages 6 to "less than 12," followed by ages 2 to less than 6, and finally 6 months to less than 2 years.
COVID-19 SARS-CoV-2 preprints from medRxiv, 24/10/2021
We found no significant difference in cycle threshold values between vaccinated and unvaccinated, asymptomatic and symptomatic groups infected with SARS-CoV-2 Delta. Given the substantial proportion of asymptomatic vaccine breakthrough cases with high viral levels, interventions, including masking and testing, should be considered for all in settings with elevated COVID-19 transmission.
Tue Nov 9, 2021
PHOENIX, AZ (LifeSiteNews) - A world-class COVID-19 expert has called the experimental drugs used to prevent the coronavirus "a product of bioterrorism."
'You are about five times as likely to die of the vaccine than you are to take your risks with COVID-19,' McCullough said. Therefore, those who 'chose not to get the vaccine,' in fact 'made a smarter choice.'
Dr. Peter McCullough made the remark during an October 27 meeting in Phoenix, Arizona in which he explained the dangers of mRNA technology used to combat COVID-19. Of particular concern to McCullough is the mRNA jabs' ability to make the human body produce spike protein.
Sharon Kirkey. National Post, Nov 13, 2021
Tens of millions of doses into the pandemic vaccine campaign in Canada, and serious reported "adverse events" are rare. Which ones are known to carry a mortality risk? Anaphylaxis, ...VITT,  a rare blood clotting phenomenon linked to AstraZeneca and J&J, adenoviral vector vaccines, "can be very persistent and malignant," said Dr. Donald Arnold, medical director of McMaster University's Platelet Immunology Laboratory, "It just can get worse and worse, and sometimes people end up with very bad outcomes, including death."
With VITT, "where I feel like we can say with confidence that this entity is causally related to the vaccine," Arnold said.
Andrew Mark Miller , Andrew Murray | Fox News, November 13, 2021
Former White House Coronavirus Response team member Dr. Scott Atlas blasted Dr. Anthony Fauci, Dr. Deborah Birx and former CDC Director Robert Redfield in a new book saying that he was "disgusted" by their dismissal of scientific data he presented to them during the Trump administration.
In the book, "A Plague Upon Our House", Atlas says he presented data and studies showing that schools should be reopened and that children are not significant spreaders of the coronavirus but was virtually ignored by Fauci and others on the team.
Aaron Siri, Injecting Freedom, Nov 11, 2021
You would assume that if the CDC was going to crush the civil and individual rights of those with natural immunity by having them expelled from school, fired from their jobs, separated from the military, and worse, the CDC would have proof of at least one instance of an unvaccinated, naturally immune individual transmitting the COVID-19 virus to another individual.
ICAN wanted to see proof of any instance in which someone who previously had COVID-19 became reinfected with and transmitted the virus to someone else. The CDC's incredible response is that it does not have a single document reflecting that this has ever occurred. Not one.
By Meredith Deliso, ABC News, 12 November 2021
Vermont is one of the most vaccinated states in the country and has served as a model for its COVID-19 response throughout the pandemic. But now, the state is experiencing its worst COVID-19 surge yet, with several factors -- including its own success -- to blame, officials said.
In Vermont, nearly 72% of residents are fully vaccinated against COVID-19 -- more than any other state, according to U.S. Centers for Disease Control and Prevention data. At the same time, it has the 12th-highest rate of new COVID-19 cases over the last week, state data released Tuesday shows.
by Misty Severi, Washington Examiner, November 13, 2021
The Oklahoma National Guard rejected the Department of Defense's vaccine mandate Thursday, telling the troops they will not be penalized or punished for not getting vaccinated against COVID-19.
..."This mandate violates the personal freedoms of many Oklahomans, as it asks them to potentially sacrifice their personal beliefs in order to not lose their jobs," Stitt said in the letter. "All of our National Guardsmen take this calling very seriously. These are patriotic citizens who are willing to put their lives on the line to protect others in our communities during times of greatest need."
Stitt added that it was irresponsible to require a vaccine mandate that would limit the number of people he could call upon in times of state emergencies.
RT, 13 Nov, 2021
Thousands of Australians took to the streets of Melbourne to protest over both a vaccine mandate and a proposed bill which would give Victoria State Premier Daniel Andrews more power to declare a pandemic and impose lockdowns.
The large group of protesters, which included children and the elderly, carried Australian flags and marched through Melbourne's Central Business District on Saturday, calling for the dismissal of their premier with chants of "Sack Dan Andrews!"
The Guardian, November 12, 2021
Austria is set to place millions of people not fully vaccinated against Covid-19 in lockdown in a matter of days while the German government said it planned to tighten restrictions, as infections in both countries soar to record highs and intensive care units face an increasing strain.
The provinces of Upper Austria and Salzburg are expected to introduce a lockdown for unvaccinated people from Monday next week after recommendations from medical experts, Austria's health minister, Wolfgang Mückstein, said on Friday.
Karol Markowicz, New York Post, November 7, 2021
America has had 20 long months with Dr. Anthony Fauci as the spokesman for the government's COVID response, poorly explaining to us both the pandemic and the concurrent illogical restrictions.
Perhaps it's time for some new voices.
The media dub Joseph Ladapo, Florida's surgeon general awaiting confirmation, a "firebrand" who's "controversial." He opposes mask and vaccine mandates - and so is erroneously called "anti-vax" by his foes.
By Staff The Canadian Press, October 14, 2020
Canadians appear to be turning against mandatory COVID-19 inoculations whenever a vaccine becomes available, with a new poll suggesting the number of people opposed to the idea is growing.
The poll by Leger and the Association for Canadian Studies is the latest to take the public's temperature during the COVID-19 pandemic, and comes as governments and scientists around the world are scrambling to find a vaccine.
RT, 11 Nov, 2021
Controversial psychologist Jordan Peterson has hammered the "totalitarian state" he says has emerged in response to Covid-19, angrily wondering why he ever got vaccinated if the state still won't leave him in peace.
"I thought, all right, I'll get the damn vaccine. But, here's the deal, guys: I'll get the vaccine and you f***ing leave me alone!" Peterson told podcast host Dave Rubin on Wednesday.
"And did that work? No. So, stupid me, you know?" he exclaimed. "It's like, why did I get the vaccine then, if you're not going to leave me alone?"
By Amy Schoenfeld Walker and Josh Holder, NYT, November 11, 2021
But while the vaccines' effectiveness against severe disease and hospitalization has mostly held steady, even through the summer surge of the highly transmissible Delta variant, a number of published studies show that their protection against infection, with or without symptoms, has fallen. ...But the significance of these declines in effectiveness - and whether they suggest all adults should be eligible for a booster shot - is still up for debate.
Seniors are also most likely to be affected by waning vaccine immunity now, since they were among the first to be vaccinated in the U.S. About 71 percent of people aged 65 and older - about 36 million people - completed their initial vaccination series more than six months ago. So far, about 31 percent have received a booster shot.
Gwen Ackerman, Bloomberg News, November 11, 2021
Israel on Thursday began a nationwide drill to test its readiness in the event of an outbreak of a new, more lethal Covid-19 variant.
The exercise, war-gamed over three sessions to simulate the passage of time after a potential flare-up, will test the resilience of systems that determine lockdown policies, monitor variants, offer economic support for citizens, enforce quarantines and watch border crossings.
"While the situation of coronavirus in the world is deteriorating, Israel is safe and protected," Prime Minister Naftali Bennett said in a statement. "In order to maintain this, and to safeguard the continuity of normal life, we must continue to closely monitor the situation and prepare for any scenario."
BBC, July 9, 2021
The overall risk of children becoming severely ill or dying from Covid is extremely low, a new analysis of Covid infection data confirms.
Data from the first 12 months of the pandemic in England shows 25 under-18s died from Covid.
Those living with multiple chronic illnesses and neuro-disabilities were most at risk, though the overall risk remained low.
The conclusions are being considered by the UK's vaccine advisory group.
Currently, under-18s are not routinely offered Covid vaccines, even if they have other underlying health conditions that put them at risk.
Few now remember that for most of 2020, the word "experiment" had negative connotations. That was what Swedes were accused of conducting when we - unlike the rest of the world - maintained some semblance of normality.  This experiment was judged early on as "a disaster" (Time magazine), a "the world's cautionary tale" (New York Times), "deadly folly" (the Guardian).
One by one, the death tolls in countries that had locked down began to surpass Sweden's. ... At the time of writing, more than 50 countries have a higher death rate. If you measure excess mortality for the whole of 2020, Sweden (according to Eurostat) will end up in 21st place out of 31 European countries. If Sweden was a part of the US, its death rate would rank number 43 of the 50 states.
James Massola, Sydney Morning Herald, November 7, 2021
Australians will be getting booster shots to combat COVID-19 for years to come, with annual injections to become an integral part of the national vaccination program, according to the Pharmacy Guild.
National cabinet met on Friday to discuss the roll-out of the booster shot program to the general population, the vaccination of kids aged 5-11 - with a decision on this expected in the coming weeks - as well as the use of rapid testing and shorter quarantine periods.
Pharmacy Guild president Trent Twomey said there would be a need for booster shots "for the foreseeable future" to protect Australians against the coronavirus.
9 November, 2021, Paul Joseph Watson, Summit News
German newspaper Berliner Zeitung has published a report seeking to answer why an "unusually large number of professional and amateur soccer players have collapsed recently." ...Headlined 'Puzzling heart diseases in football,'
The article lists a large number of recent cases of footballers who have had heart problems or collapsed on the field, in some cases leading to death.
...A "small number" of vaccinated people have suffered heart inflammation problems as a result of the vaccine, according to a Wall Street Journal report.
Researchers are now investigating reports that the Pfizer and Moderna vaccines "are likely causing the inflammatory heart conditions myocarditis and pericarditis."
DYLAN HOUSMAN, HEALTHCARE REPORTER, Daily Caller,November 08, 2021
The National Institutes of Health (NIH) will hold a roundtable discussion on the ethics of vaccine mandates Dec. 1, and it will feature a scientist from Dr. Anthony Fauci's agency making the case against forced vaccination for COVID-19.
Dr. Matthew Memoli runs a clinical studies unit at the National Institute of Allergy and Infectious Diseases (NIAID), the agency headed by Dr. Fauci, and will make the case against vaccine mandates at the NIH event, according to The Wall Street Journal. Memoli has said he supports COVID-19 vaccination in high-risk populations, such as for the elderly or obese, but emailed Fauci on July 30 to say that mandatory vaccination is "extraordinarily problematic."
Chris Field, theblaze.com, November 08, 2021
Vermont has had a reputation this year for being one of the most - if not the most - vaccinated state in the union. And the media was sure to point that out over the summer when Vermont was seeing COVID-19 cases in the basement and Florida cases were spiking.
Now the tables have turned. Vermont is seeing record COVID numbers, and Florida is currently the nation's least infected state.
Sen. Ron Johnson's Expert Panel on COVID Vaccine Injuries, Federal Vaccine Mandates on November 02, 2021. Johnson also talked with patients who have experienced adverse events due to the COVID-19 vaccine and discussed the vaccine mandates.. Full hearing session at:
Senator Johnson Expert Panel on COVID Vaccine Injuries and Federal Vaccine Mandates
Ido Efrati, Haaretz,Nov. 8, 2021 8:
Israel's Health Ministry announced Monday that a key discussion on vaccinating children against coronavirus will be closed to the public amid a "violent discourse that is liable to affect the discussion."
Instead, the conclusions of the debate on approving the Pfizer-BioNTech vaccine for five to 11-year-olds will be published afterward. The discussion is slated for Wednesday.
By Vinay Prasad November 7, 2021
Here is the first one from the CDC director:
Masks can help reduce your chance of #COVID19 infection by more than 80%.
Masks also help protect from other illnesses like common cold and flu. Wearing a mask- along w/ getting vaccinated- are important steps to stay healthy. #WeCanDoThis @HHSgov https://t.co/bfOV5VzBpq pic.twitter.com/6DGj8nwPgD
- Rochelle Walensky, MD, MPH (@CDCDirector) November 5, 2021 And here is the second one, from a couple months back:
Posts continue to circulate online falsely claiming that COVID-19 survivors don't need vaccines because of natural immunity. In fact, that protection is variable and not long-lasting, so vaccines are still recommended. Here's our recent look at this claim. https://t.co/NHiepR24T1
- AP Fact Check (@APFactCheck) September 29, 2021
Let's start with the one by Dr. Walensky. I don't know how to put this politely, but it is a lie, and a truly unbelievable one at that.
USA, October 2021
We isolated their top five concerns: how new the vaccine is, whether the vaccine has been tested enough, whether the vaccine actually works, immediate side effects of the vaccine, and long-term side effects of the vaccine. ... the proportion of parents who felt these five items were major concerns increased substantially.
...We found significant proportions of parental vaccine hesitancy. For instance, 34% of parents with kids under 12 said it was unlikely that they would vaccinate their children against COVID-19.
Adam Dick, Ron Paul Institute, November 8, 2021
An early warning sign that your child's pediatrician is a coronavirus propagandist instead of a trusted source of information regarding coronavirus is zealous enforcement of a requirement that you and your child wear masks in the pediatrician's office. It is not established that masks provide net protection against coronavirus. What is established is that masks can cause health problems.
It will probably get worse from there. Many pediatricians and their employees will pursue with vigor a primary mission of ensuring that every child who enters their offices and can receive experimental coronavirus "vaccine" shots - now children down to age five - do receive those shots immediately. Soon even babies will likely be in the crosshairs.
RT.com, 9th November 2021,
NHS chief Amanda Pritchard claimed that 14 times as many Covid-19 patients are in Britain's hospitals as this time last year. However, even the NHS itself has admitted that Pritchard's claim uses misleading figures.
Multiple news reports on Monday told the same story: Britain's hospitals are seeing "14 times more coronavirus patients than this time last year," and the country faces a "difficult winter," as people gather indoors, where the virus is more likely to spread.
The source of the "14 times" figure is Amanda Pritchard, Chief Executive of NHS England. Pritchard used the apparently alarming surge in hospitalisations to encourage the 4.5 million Britons who still haven't gotten vaccinated to roll up their sleeves, and those eligible to take their third shot of the vaccine. However, NHS data shows that Pritchard's figures are false.
CBC/Radio-Canada, Nov. 4, 2021
Premier Doug Ford said on Wednesday that Ontario won't make COVID-19 vaccines mandatory for those working in health care, suggesting doing so could jeopardize patient care in the province.
"The impact of the potential departure of tens of thousands of health care workers is weighed against the small number of outbreaks that are currently active in Ontario's hospitals," Ford said in a news release.
"Having looked at the evidence, our government has decided to maintain its flexible approach by leaving human resourcing decisions up to individual hospitals."
Britta Zeltmann, The Sun (U.K.), 8 Nov 2021
A CARER who lost her job after refusing the Covid vaccine was filmed in tears at the end of her final shift.
Louise Akester, 36, had worked in the care sector for 14 years but was fired from her three-year role at Alderson House care home in Hull last month. According to new government rules, all care workers in adult care homes who do not have medical exemptions must be double jabbed against the virus from November 11.
But Ms Akester had refused to get double jabbed, saying she would "rather wait" until more is known about the vaccine's long term side effects. In a clip filmed on Friday afternoon, Ms Akester is seen in tears minutes after finishing her very last shift, HullLive reports.
November 5, 2021 by Chris Melore
BARCELONA, Spain - Vaccine hesitancy is turning into a complete vaccine stalemate for many Americans. According to a new survey, half of U.S. adults who are still unwilling to get the coronavirus vaccine say there is nothing anyone can do to change their minds.
In a nationwide poll of more than 6,000 American adults, an international team of researchers found that the main reason revolves around fears that the COVID-19 vaccine is unsafe. Study authors conducted the poll in April 2021, with a third of respondents coming from across the U.S. and the rest living in major cities including New York, Los Angeles, Dallas, and Chicago.
Ido Efrati, Haaretz, Nov. 7, 2021
In the past year and a half, Israel has fought four waves of COVID-19 and witnessed the death of more than 8,000 people from the virus. It has also vaccinated over 6 million people (4 million of which also received a booster shot). Calling the situation a crisis no longer reflects its reality. The pandemic is not just a momentary event, nor limited in time or space. It's become an ongoing, fluctuating reality.
...A fifth wave
A scenario presented to senior Health Ministry officials about a week ago speaks of the possibility of a fifth wave within three to six months. It's based on the assumption that the third dose - the booster shot - that Israelis received will wane in the same manner as the second dose, with a decrease of about 10 percent or more of protection against infection per month.
...It's important to stress, however, that this scenario is theoretical scenario, centering around one major unknown factor: whether the booster shot Israelis have received actually does wane in its effectiveness.
By Isabel Vincent, New York Post, November 6, 2021
A federal appeals court in Louisiana has blocked the Biden administration's latest COVID-19 vaccination mandate, giving the government until Monday afternoon to submit a response.
An emergency stay, issued Saturday from the United States Court of Appeals for the Fifth Circuit, prevents the White House from requiring all full and part-time workers at private-sector companies with 100 or more employees to be vaccinated or get tested weekly and wear face masks.
In its decision, the court cited "grave statutory and constitutional" concerns about the government's mandate, which is scheduled to take effect on January 4.
By Melissa Healy,Staff Writer, L.A. Times,Nov. 4, 2021
As the Delta variant became the dominant strain of the coronavirus across the United States, all three COVID-19 vaccines available to Americans lost some of their protective power, with vaccine efficacy among a large group of veterans dropping between 35% and 85%, according to a new study.
Researchers who scoured the records of nearly 800,000 U.S. veterans found that in early March, just as the Delta variant was gaining a toehold across American communities, the three vaccines were roughly equal in their ability to prevent infections.
But over the next six months, that changed dramatically.
...And most strikingly, the protective power of Johnson & Johnson's single-dose vaccine plunged from 86% to just 13% over those six months. Read The Article 
RT, 5 Nov, 2021
Top White House Covid adviser Anthony Fauci insisted he carried no blame for the coronavirus outbreak, shooting back after GOP Senator Rand Paul demanded he own up to funding potentially dangerous viral research in Wuhan, China.
During yet another heated exchange at a Senate committee hearing on Thursday, Sen. Paul (R-Kentucky) argued that Fauci's agency, the National Institute of Allergy and Infectious Diseases (NIAID), approved funding for risky "gain of function" research at the Wuhan lab, and that the health adviser should acknowledge doing so and resign his post.
By Toby Young  /  3 November 2021
A reader spotted an interesting story in Il Tempo, an Italian newspaper. The Italian Higher Institute of Health had adjusted downwards its estimate of the number of people who've died from Covid, as opposed to with Covid, from over 130,000 to under 4,000. Yes, you read that right. Turns out 97.1% of deaths hitherto attributed to Covid were not due directly to Covid.
According to its latest report on Covid mortality, the Institute says COVID-19 has killed fewer people than the average bout of seasonal flu. According to the statistical sample of medical records collected by the Institute, only 2.9% of the deaths registered since the end of February 2020 have been due to COVID-19.
Scientific Brief 10 May 2021
Within 4 weeks following infection, 90-99% of individuals infected with the SARS-CoV-2 virus develop detectable neutralizing antibodies.
• Available scientific data suggests that in most people immune responses remain robust and protective against reinfection for at least 6-8 months after infection (the longest follow up with strong scientific evidence is currently approximately 8 months).
• S While neutralizing antibodies mainly target the spike protein, cellular immunity elicited by natural infection also target other viral proteins, which tend to be more conserved across variants than the spike protein. The ability of emerging virus variants (variants of interest and variants of concern) to evade immune responses is under investigation by researchers around the world Read The Article 
Techno Fog, Nov 2, 2021
The CDC caused an uproar in early September 2021, after it changed its definitions of "vaccination" and "vaccine." For years, the CDC had set definitions for vaccination/vaccine that discussed immunity. This all changed on September 1, 2021.
The prior CDC Definitions of Vaccine and Vaccination (August 26, 2021):
Vaccination: The act of introducing a vaccine into the body to produce immunity to a specific disease.
The CDC Definitions of Vaccine and Vaccination since September 1, 2021:
Vaccination: The act of introducing a vaccine into the body to produce protection from a specific disease.
Chris Menahan, InformationLiberation, Oct. 19, 2021
CNN is reporting that a new study involving over 600,000 veterans has found that Johnson & Johnson's covid vaccine's protection "fell from 88% in March to 3% in August."
"A study published Thursday reported a steep decline in vaccine effectiveness against infection by August of this year, especially for people who received the J&J vaccine," CNN reported over the weekend. "The researchers found that among more than 600,000 veterans, J&J's vaccine's protection fell from 88% in March to 3% in August."
As there are no requirements (yet) that people be triple-jabbed -- or double-jabbed in the case of J&J's shot -- this means millions of Americans are getting fired for not having taken a shot that's now 3% effective.
By Kate Wells, NPR Michigan Radio, October 29, 2021
Inside the emergency department at Sparrow Hospital in Lansing, Michigan, staff members are struggling to care for patients showing up much sicker than they've ever seen.
But now, they're too full. Even in parts of the country where covid isn't overwhelming the health system, patients are showing up to the ER sicker than before the pandemic, their diseases more advanced and in need of more complicated care.
Months of treatment delays have exacerbated chronic conditions and worsened symptoms. Doctors and nurses say the severity of illness ranges widely and includes abdominal pain, respiratory problems, blood clots, heart conditions and suicide attempts, among other conditions.
Paul D Thacker, November 2, 2021
In autumn 2020 Pfizer's chairman and chief executive, Albert Bourla, released an open letter to the billions of people around the world who were investing their hopes in a safe and effective covid-19 vaccine to end the pandemic. "As I've said before, we are operating at the speed of science," Bourla wrote, explaining to the public when they could expect a Pfizer vaccine to be authorised in the United States.1
But, for researchers who were testing Pfizer's vaccine at several sites in Texas during that autumn, speed may have come at the cost of data integrity and patient safety. A regional director who was employed at the research organisation Ventavia Research Group has told The BMJ that the company falsified data, unblinded patients, employed inadequately trained vaccinators, and was slow to follow up on adverse events reported in Pfizer's pivotal phase III trial.
By Eric Mack, 31 October 2021
While he supports the COVID-19 vaccine and encourages people to be inoculated, Virginia GOP candidate Glenn Youngkin on Newsmax said vaccine mandates will be out of his state if he is elected governor Tuesday night.
"I've been pretty transparent in my view on the vaccine: First of all, personally, I've gotten the vaccine; my family has gotten the vaccine; I have encouraged people who can get the vaccine where it's approved to get it, but I will not mandate the vaccine, and I don't think schools should, particularly for young children," Youngkin told "Dick Morris Democracy" this weekend.
By Tina Bellon and Eric M. Johnson, November 2, 2021
AUSTIN/SEATTLE, Nov 2 (Reuters) - In Wichita, Kansas, nearly half of the roughly 10,000 employees at aircraft companies Textron Inc and Spirit AeroSystems remain unvaccinated against COVID-19, risking their jobs in defiance of a federal mandate, according to a union official.
"We're going to lose a lot of employees over this," said Cornell Adams, head of the local Machinists union district. Many workers did not object to the vaccines as such, he said, but were staunchly opposed to what they see as government meddling in personal health decisions.
By Gouri Sharma, 2 Nov 2021
After her first Pfizer vaccine five months ago, Dahye Yim, 30, noticed something different with her menstrual cycle. Unusually heavier and with more physical symptoms such as a migraine, she went online to see if other women had experienced post-vaccine cyclical changes.
...Yet following a chorus of calls, efforts are now under way to investigate potential links.
Those reviewing the issue include the UK's Medicines and Healthcare products Regulatory Agency (MHRA), after it received reports by more than 30,000 women and two US-based medical researchers who have collected more than 140,000 reports so far.
Where are these numbers coming from?
The numbers shown here were collected by Johns Hopkins University, a source that manually checks the data with domestic health authorities. For the majority of countries, this is from national authorities. In some cases, like China, the United States, Canada or Australia, city reports or other various state authorities were consulted. In this statistic, these separately reported numbers were put together. For more information or other freely accessible content, please visit our dedicated Facts and Figures page.
Johnson & Johnson's COVID-19 vaccine increases a person's risk of developing rare blood clots, a new study suggests.
Researchers from the Mayo Clinic in Rochester, Minnesota, compared data from the general population before the pandemic to data gathered from reported vaccine side-effects suffered by Americans.
They found that a person who received the vaccine was 3.5 times as likely to develop brain blood clots as an average person before the pandemic.
Blood clotting, and specifically cerebral venous sinus thrombosis (CVST) is a well known side-effect of the J&J vaccine, and the discovery of this risk was the reason usage of the vaccine was paused in April.
By Tommy Taylor For Dailymail.Com and Shannon Thaler For Dailymail.Com ,
NYC has issued a state-wide call for firefighters from both Long Island and Upstate New York as one-third of city firefighters remain unvaccinated ahead of the November 1 deadline, leaving 26 firehouses shuttered.
About 72 percent of FDNY workers have been vaccinated ahead of the November 1 deadline, meaning that up to 4,000 workers may be terminated from the department.
'Good morning all,' the email read. 'We need to start identifying members of the service who are active volunteer firemen in both Long Island and Upstate counties in anticipation of the impending shortage for the FDNY due to COVID-19 vaccine mandates.
ZY EXPOSITOSTAFF WRITER
OCT. 31, 2021 3:09 PM PT
New Jersey rocker Jon Bon Jovi and Canadian singer Bryan Adams canceled separate appearances on Saturday night after testing positive for COVID-19. They join a number of artists who have contracted the virus despite vaccination.
...With the spring arrival of COVID-19 vaccines, the live music industry bounced back this summer, giving way to a rebirth of venues long shuttered by the pandemic. But studies have shown that COVID-19 vaccines, including those manufactured by Pfizer-BioNTech, Moderna and Johnson & Johnson, have waned in efficacy over time, and as more breakthrough cases occur, the music industry is experimenting with solutions to keep up the momentum and maintain the safety of artists and workers on tour.
29 October, 2021, Paul Joseph Watson
90 per cent of Germans who haven't taken the COVID-19 vaccine say they won't get it, with only the remaining 10 per cent saying they will "probably" get it or remaining undecided.
A recent survey carried out by Forsa on behalf of the Ministry for Health found that 65 per cent of Germans say there is "no way" they will get the COVID vaccine over the next two months.
A further 23 per cent said they would "probably not" get the COVID jab in the near future while 2 per cent said they would "definitely not" get the jab at any point.
...According to the Local, the poll results emphasize how, "people who have until now chosen to remain unvaccinated against Covid are unlikely to be convinced."
By Will Jones / 28 October 2021
To judge from recent scientific and media output, there appear to be two parallel realities currently existing side-by-side in Covid world. In one, the vaccines are highly effective ....In the other - the one that bears a much closer resemblance to the one we actually live in - vaccine effectiveness against infection has been declining significantly and after six months is basically zero.
Governments lie.  The media lies.  Some doctors lie. But numbers can't (Go to Week 42, see Table 2)
COVID Cases Age 40-49:
TOTAL: 130,904...
of which 13,022 were Unvaccinated;
of which 106,492 were DOUBLE Vaccinated: 106,492 OF THE 130,904!
Infection rate per 100,000 POPULATION:
2-dose Vaccinated: 1,731.3
Unvaccinated: 772.9
UK Government deletes infection rate per 100,000 population reporting after Week 42 to hide greater infection rates for vaccinated versus the unvaccinated.
Alex Horton, MSN, October 29, 2021
Up to 12,000 Air Force personnel have rejected orders to get fully vaccinated against the coronavirus despite a Pentagon mandate, and officials say it is too late for them to do so by the Tuesday deadline, posing the first major test for military leaders whose August directive has been met with defiance among a segment of the force.
...., those who defy lawful orders to be fully immunized are subject to punishment, including possible dismissal from the service, or they could be charged in the military justice system.
The Lancet, October 30, 2021
Vaccination reduces the risk of delta variant infection and accelerates viral clearance. Nonetheless, fully vaccinated individuals with breakthrough infections have peak viral load similar to unvaccinated cases and can efficiently transmit infection in household settings, including to fully vaccinated contacts. Host-virus interactions early in infection may shape the entire viral trajectory.
By The Exposé on October 27, 2021
An investigation of official ONS data has revealed that since the Covid-19 vaccine was offered and administered to kids in England and Wales there has been a 89% rise in deaths among male children against the five-year-average, with the most recent week seeing an increase as high as 200%.
The UK's Medicine and Healthcare product Regulatory Agency (MHRA) have openly admitted that they suspect myocarditis and pericarditis are potential side effects of the Pfizer and Moderna Covid-19 vaccines, especially among young males. A suspicion that has been strong enough for the UK Medicine Regulator to officially add warnings about myocarditis and pericarditis to the safety labels of the Covid-19 vaccines.
Read The Article
Patrick Howley, October 27, 2021
Catholic Archbishop Carlo Maria Vigano denounces the Coronavirus vaccine and the agenda of "the globalist elite" in an amazing letter to American bishops and others published by LifeSiteNews.
Vigano, who has gained worldwide admiration for chastising Catholic Church leaders over issues including the abuse of children, makes it clear that he rejects the vaccine on safety and moral grounds. Vigano calls the vaccine "absolutely immoral" and says that "there is a duty to refuse it categorically."
By Zachary Stieber, October 29, 2021
The only Food and Drug Administration vaccine advisory panel member to abstain from a major vote this week that essentially authorized Pfizer's COVID-19 vaccine for children as young as 5 said he did so because of limited safety and efficacy data.
All 17 others voted to advise the administration, or the FDA, to authorize the jab for children between the ages of 5 and 11. The agency already supported doing so and is expected to formalize the authorization soon. The Centers for Disease Control and Prevention would then decide which children should get the shot.
Chris Sweeney, Octob er 29, 2021
A shocking video of respected anesthesiologist Chris Rake being kicked out of his job has gone viral. He explains to RT.com why he opposes mandatory Covid-19 vaccinations and is prepared to never practice medicine again.
"This is totalitarianism. I've come out and said, 'No, you're not going to do that, not on my watch'... I'm willing to give my life to this cause."
These words prove just how divided America is.
Chris Herhalt, CP24 News, October 29, 2021
An Ontario regulator has barred a vocal opponent of COVID-19 vaccines and lockdown measures from practising medicine entirely, alleging her activities put patients' health at risk.
Dr. Rochagné Kilian of Owen Sound was a local emergency room doctor who frequently spoke out against mask mandates, the safety of COVID-19 vaccines and pandemic lockdown measures.
She resigned from her position at the local hospital in Aug. 2021.
On Wednesday, the College of Physicians and Surgeons of Ontario (CPSO) suspended Kilian from practicing medicine entirely.
Read The Article
Nature, October 27, 2021
The COVID-19 pandemic, caused by SARS-CoV-2, continues to rage in many countries, straining health systems and economies. Vaccines protect against severe disease and death and are considered central to ending the pandemic. COVID-19 vaccines (and SARS-CoV-2 infection) elicit antibodies that are directed against the viral spike (S) protein and neutralize the virus. However, the emergence of SARS-CoV-2 variants with S protein mutations that confer resistance to neutralization might compromise vaccine efficacy [1]. Furthermore, emerging viral variants with enhanced transmissibility, likely due to altered virus-host cell interactions, might rapidly spread globally.
Read the article
By Justine Coleman - 10/27/21
The Centers of Disease Control and Prevention (CDC) issued updated guidance Monday saying some immunocompromised people can get a fourth COVID-19 vaccine dose for additional protection. The federal agency permits moderately and severely immunocompromised adults to get a fourth booster shot if they completed an initial series of an mRNA vaccine and received a third additional dose. The fourth shot can be administered six months after the most recent dose.
Under this guidance, moderately and severely immunocompromised people who got the Pfizer-BioNTech or Moderna vaccines for their first three shots can get a different booster shot if desired.
Posted by Kane on October 17, 2021 4:49 am
Waterford, once the crown jewel of Ireland's Vaccination program, now has the highest rate of infection in the country. For the first time since March, the number of patients in hospital with Covid in Ireland is over 400. This in a country where 92% of adults have been Vaccinated against the CCP Virus.
It's worse for County Waterford where almost every single person over the age of 18 has been double jabbed and yet case numbers are surging with more than 700 new cases documented in the last 2 weeks.
Read The Article
By Mary Kekatos U.S. Health Editor For Dailymail.Com, 27 October 2021
Just two months ago, Florida was experiencing the worst COVID-19 surge in the United States. ...Despite these grim metrics, Governor Ron DeSantis did not issue new lockdowns, closures or stay-at-home orders,
Inexplicably, cases and deaths have been going down despite DeSantis implementing no new mitigation measures.
Data from the Centers for Disease Control and Prevention (CDC) show Florida is recording one of the best case and death rates in the country.
Read the article
By Steve Kirsch, October 26, 2021
On October 26, I was invited by the FDA to give a 3-minute slide presentation during the Open Public Hearing session at the meeting of the Vaccines and Related Biological Products Advisory Committee (VRBPAC) which is the outside committee of the FDA that reviews vaccine safety and efficacy.
Today's meeting is focused on whether or not to extend the EUA of the Pfizer vaccines for children aged 5 to 11.
Since I was only given 3 minutes of talk time, I prepared just 30 slides at the meeting. All the slides were questions that I believed needed to be fully answered before any vote to authorize vaccination for 5 to 11 year olds. After all, once you've been vaccinated, you can never be unvaccinated.
Read The Article
By Martin Zandstra, The Exposé on October 25, 2021
The UK's Health Security Agency publishes detailed Covid statistics, which, for the last 7 weeks, have been tabulated by age-group and vaccination status. This now allows important questions to be answered.
The Agency says most vaccinated suffer substantially higher rates of infection, and their latest chart provides a snap-shot.
Read The Article
Aaron Blake, October 27, 2021
The Food and Drug Administration's advisory committee on Tuesday provided a pretty resounding endorsement for giving a coronavirus vaccine to children ages 5-11. It voted 17 to 0 in favor of what is known as emergency use authorization, with one member abstaining.
... While voting for the authorization, Eric Rubin acknowledged that it was "a much tougher one, I think, than we had expected coming into it." He also said that "we're never going to learn about how safe this vaccine is unless we start giving it."
Read the article
Jeremy Loffredo and Max Blumenthal·October 19, 2021
The titans of global capitalism are exploiting the Covid-19 crisis to institute social credit-style digital ID systems across the West.
Like 1.3 billion of her fellow Indians, Devi had been pushed to enroll in a biometric digital ID system called Aadhaar in order to access public services, including her monthly allotment of 25kg of rice. When her fingerprint failed to register with the shoddy system, Devi was denied her food ration. Throughout the course of the following three months in 2017, she was repeatedly refused food until she succumbed to hunger, alone in her home.
Read The Article
By Alisa Odenheimer, September 12, 2021
Israel is making preparations to ensure it has sufficient vaccine supply in case a fourth round of Covid-19 shots is needed, the country's top health official said on Sunday.
"We don't know when it will happen; I hope very much that it won't be within six months, like this time, and that the third dose will last for longer," Health Ministry Director General Nachman Ash said in an interview with Radio 103FM.
Read The Article
Oct 25, 2021(Joanna Tavares)
Thousands of New York City municipal workers took to the streets to protest the vaccine mandate for city workers announced by Mayor Bill de Blasio that would affect nearly 50,000 workers on Monday, Oct. 25, 2021. The protesters met in Brooklyn and marched across the Brooklyn Bridge before gathering in front of City Hall in Manhattan.
Read the article
Zachary Stieber, October 25, 2021
There is plenty of evidence that people who have recovered from COVID-19 have protection against reinfection, Rep. Diana Harshbarger (R-Tenn.) said.
"There's ample scientific studies that show that natural immunity is absolutely one of the best things you could have-and some studies even show that it's more effective [than vaccination]," Harshbarger said during a recent appearance on NTD's "Capitol Report."
Read The Article
Deborah Sullivan Brennan, San Diego Union-Tribune, Oct. 26, 2021
A Scripps Ranch High School student has sued San Diego Unified School District in federal court, arguing that the student vaccination mandate constitutes religious discrimination. The student, a 16-year-old junior at Scripps Ranch High School, said her religious beliefs prohibit her from the COVID-19 vaccination.
The complaint asserts that, because COVID-19 vaccines were tested on stem cell lines originally derived from aborted fetuses, accepting the vaccine runs counter to the student's Christian beliefs.
Read The Article
Tim Hains,October 10, 2021
"There's no evidence of any more deaths among the Amish than in places that shut down tight- some claim there were fewer here. That's without masking, staying at home, or" vaccines, Attkisson reported.
"Oh, we're glad all the English people got their Covid vaccines. That's great," one man said. "Because now we don't have to wear a mask, we can do what we want. So good for you. Thank you. We appreciate it. Us? No, we're not getting vaccines. Of course not. We all got the Covid, so why would you get a vaccine?"
Read the article
Rebecca Davis, 25 October 2021
Well-known cartoonist Michael Leunig has been sacked by The Age newspaper over a controversial image comparing resistance to vaccine mandates in Victoria to the bloody Tiananmen Square massacre.
The self-published drawing he posted to his Instagram account last month showed a lone protester standing in front of a syringe with an inset of the iconic 1989 "tank man" photo.
The image mimics one of the memorable photographs of the last century, which captured a standoff between an unidentified man and a line of military tanks leaving Beijing following a brutal crackdown on pro-democracy protesters.
Read The Article
Mychael Schnell - 10/21/21
A Texas university clinical trial is examining the effectiveness of ivermectin in fighting against COVID-19 symptoms, with hopes of determining if the controversial drug can be a helpful tool in combating the pandemic.
The National Institutes of Health granted Texas Tech University's Health Sciences Center El Paso $1.7 million to spearhead clinical trials that include two projects: ACTIV-6, a nationwide study that includes ivermectin, and a local initiative planned by the university, The Washington Post reported Thursday.
Read The Article
By Jack Davis October 21, 2021
New concerns are being raised about side effects from the Moderna vaccine against the coronavirus.
Swedish health officials have now decided that a moratorium on giving the Moderna vaccine to anyone under 31 will be extended indefinitely, the U.K. Daily Mail reported. The pause on the Moderna shots had been scheduled to end on Dec. 1.
Finland, Iceland and Denmark have taken similar steps. Norway is encouraging men under 30 not to get the Moderna shot, but is not mandating it.
Read the article
Kit Knightly October 22, 2021
Yesterday, in a press conference, the director of the CDC warned that they may have to "update" the definition of "fully vaccinated".
At the virtual presser accompanying the approval of "mix-and-match" booster jabs, Dr Rochelle Walensky told reporters that:
We will continue to look at this. We may need to update our definition of 'fully vaccinated' in the future,
Read The Article
By Jack Phillips, October 22, 2021
Southwest Airlines' CEO said the company will not fire employees who do not get the COVID-19 vaccine by Dec. 9 following a Biden administration mandate that was announced last month for federal contractors.
In a statement to news outlets Friday, the Dallas-based carrier confirmed to Fox News it does not want to "lose any employee" over President Joe Biden's mandate, adding that firing a worker over the vaccine "makes no sense." It came a day after Southwest CEO Gary Kelly made a similar announcement during an earnings call.
...But Kelly's and Southwest's announcements this week mark a reversal in the carrier's vaccination stance.
Read The Article
By Aradhana Aravindan and Chen Lin July 23, 2021
SINGAPORE, July 23 (Reuters) - Vaccinated individuals accounted for three-quarters of Singapore's COVID-19 infections in the last four weeks, but they were not falling seriously ill, government data showed, as a rapid ramp-up in inoculations leaves fewer people unvaccinated.
While the data shows that vaccines are highly effective in preventing severe cases, it also underscores the risk that even those inoculated could be contagious, so that inoculation alone may not suffice to halt transmission.
Read the article
October 21, 2021
Anti-vaccine propaganda and conspiracy theories are not something the government can successfully control, but the government can absolutely make them worse by acting as if it has a bias toward covering up the side effects or adverse reactions to vaccines. OSHA is doing precisely that by announcing on its website that it has suspended reporting requirements that normally would cause employers to report adverse reactions to the vaccine.
Read The Article
By Sarah Dean, CNN, Fri October 22, 2021
Rome (CNN)Down a narrow, winding street in central Rome, golden cobblestones shine out from the footpath in front of homes, etched with the words: "Deportata Auschwitz" ("deported to Auschwitz").
One of the stones is dedicated to Rossana Calo, who was just two years old when she, along with her mother, was transported hundreds of miles to the Nazi death camp; on arrival, she was killed in the gas chambers.
Read The Article
S. V. Subramanian and Akhil Kumar, Sept. 30, 2021
At the country-level, there appears to be no discernable relationship between percentage of population fully vaccinated and new COVID-19 cases in the last 7 days (Fig. 1). In fact, the trend line suggests a marginally positive association such that countries with higher percentage of population fully vaccinated have higher COVID-19 cases per 1 million people. Notably, Israel with over 60% of their population fully vaccinated had the highest COVID-19 cases per 1 million people in the last 7 days.
Read the article
The Defense Threat Reduction Agency (DTRA), the Pentagon subagency tasked with countering the proliferation of weapons of mass destruction including biological weapons, gave $37.5 million to EcoHealth Alliance, a firm that has provided funding to the Wuhan Institute of Virology (WIV), the Chinese virology lab from which COVID-19 has been suspected of leaking.
Read The Article
Eva Bartlett 21 Oct, 2021
In Canada, the supposedly benevolent country that prides itself on inclusivity, Covid totalitarianism has become unavoidably apparent, with its decision that soon only the fully vaccinated can travel.
Vaccine mandates have also been imposed ...unjabbed Canadians are being increasingly restricted/excluded not only from work, but from social life as well. , that it's nothing but "medical fascism."
Read The Article
Andrew Chen, October 20, 2021
The Conservative Party is protesting a new mandatory vaccination policy that would ban members of parliament who aren't fully vaccinated from entering the House of Commons' precinct when Parliament resumes on Nov. 22.
The federal Conservatives voiced their protest in a statement after the House of Commons governing body announced the new rules on Oct. 19, requiring MPs and their staff to be fully vaccinated against COVID-19 to be allowed into the chambers.
Read the article
Steven Kovac, October 8, 2021
Sixteen unvaccinated athletes won another round in their legal battle to play sports, despite Western Michigan University's mandate that all of its inter-collegiate athletes get the COVID-19 vaccination shot.
In a unanimous published decision issued Oct. 7, the U.S. Court of Appeals for the Sixth Circuit in Cincinnati, Ohio, held that the university violated the athletes' First Amendment rights.
Read The Article
By Isaac Tao, October 8, 2021
The mandate that requires federal employees from core public services to be fully vaccinated against COVID-19 has constitutional issues that implicate the Canadian Charter of Rights and Freedoms, an Ontario lawyer says.
"There are several sections of the Charter of Rights that are implicated by mandating vaccines, generally speaking," said Ryan O'Connor, a Toronto-based litigator who specializes in areas such as employment and appeals and also advises clients on matters involving federal and provincial legislation.
Read The Article
Why are teenage boys most liable to suffer from myocarditis after being vaccinated against COVID? Does the heart inflammation have anything to do with the way the shot is administered? New studies are trying to answer these questions, or at least to generate a more transparent discussion about the side effects.
Read the article
Victoria Police officers have been slammed on social media for checking a coffee drinkers' cup was full of caffeine in Melbourne.
The man - unseen in the eight second video but believed to be unmasked - was drinking from a takeaway coffee in a Melbourne park when police approached him.
One asked him if he could inspect the cup to ensure there was coffee in it, shook it to confirm there was, then returned the paper cup back to him.
'Would you mind if I check if there's actually anything in that?' Said the officer as he grabbed the cup.
Read The Article
Oct. 15, 2021
OMAHA, Neb. (AP) - Nebraska's attorney general said Friday that he won't seek disciplinary action against doctors who prescribe controversial, off-label drugs to treat and prevent coronavirus infections, as long as they get informed consent from patients and don't engage in misconduct.
The office of Attorney General Doug Peterson released a legal opinion saying it didn't see data to justify legal action against health care professionals who prescribe ivermectin, a decades-old parasite treatment, or hydroxychloroquine, a malaria drug that former President Donald Trump took to try to prevent a COVID-19 infection.
Read The Article
By Melissa Quinn, October 18, 2021 CBS News
Washington - Former Secretary of State Colin Powell died Monday morning due to complications from COVID-19, his family announced. He was 84.
Powell, the first Black secretary of state and the former chairman of the Joint Chiefs of Staff, was fully vaccinated, his family said in a post on his Facebook page.
Read the article
Tyler Durden, Monday, Oct 18, 2021
As children across the country are forced to cover their faces for hours at a time to attend school, President Joe Biden and First Lady Jill were caught on camera flouting DC's mask mandates at an upscale Georgetown restaurant, Fiola Mare (whose mask policy they were also violating).
In a video posted Sunday night, the Bidens can be seen leaving the restaurant as employees in the background are dutifully masked up - a 'fuck you, plebs' not seen since the Met Gala event last month.
Read The Article
PAUL ELIAS ALEXANDER OCTOBER 17, 2021
We should not force COVID vaccines on anyone when the evidence shows that naturally acquired immunity is equal to or more robust and superior to existing vaccines. Instead, we should respect the right of the bodily integrity of individuals to decide for themselves.
Public health officials and the medical establishment with the help of the politicized media are misleading the public with assertions that the COVID-19 shots provide greater protection than natural immunity.
Read The Article
NYT, October 13, 2021
WASHINGTON - The Biden administration will lift travel restrictions at the borders with Canada and Mexico starting in November for fully vaccinated travelers, reopening the doors of the United States to tourists and separated family members who have been sealed out of the country during the pandemic.
Read the article
Steve Rukavina · CBC News · Posted: Oct 13, 2021
Some unvaccinated nurses in Quebec - who are among thousands facing suspension later this week - told CBC News they feel it's worth losing their jobs in order to respect their principles.
The Quebec government has set a deadline of Friday for all health-care workers in the province to be adequately vaccinated against COVID-19. ..."The immune system itself doesn't need a vaccine to fight back. It's a natural response," Hébert said, adding she believes many people have developed a natural immunity to COVID-19.
"If vaccines were working, we wouldn't be in this situation. If vaccines were working, those who are vaccinated wouldn't fear the unvaccinated."
Read The Article
Meghan Grant · CBC News · Posted: Oct 13, 2021
A Calgary-based street pastor, his brother and an anti-mask cafe owner have been fined, put on probation and ordered by a judge that they must also preach science if they continue to rail against COVID-19 public health rules.
Pastor Artur Pawlowski of Street Church Ministries, his brother Dawid Pawlowski, and Whistle Stop Cafe owner Christopher Scott were sentenced Wednesday, following their contempt of court convictions for having incited others to break public health orders. ...Germain ruled that if the three pandemic-denying, anti-mask leaders continued to preach to their followers, they must also present the perspective of medical experts.
Read The Article
By Sharon Otterman, Oct. 12, 2021, NYT
A federal judge ruled on Tuesday that New York State health officials must allow employers to grant religious exemptions to a Covid-19 vaccine mandate for health care workers while a lawsuit challenging the mandate makes its way through the courts.
Read the article
Tyler Durden, Tuesday, Oct 12, 2021
After Prime Minister Justin Trudeau's Liberal Government imposed one of the most restrictive vaccine mandates in the developed world, one Canadian town has taken medical tyranny to the next level by refusing to grant marriage licenses to couples that aren't fully vaccinated.
The Town of Oakville, Ontario, a small city with more than 200,000 residents, will not allow a couple to apply for a marriage license unless they both show proof of full vaccination.
Read The Article
By Brownstone Institute October 10, 2021
From the beginning of the March 2020 lockdowns for the SARS-CoV-2 virus, the subject of natural immunity (also called post-infection immunity) has been neglected. Once the vaccination became widely available, what began with near silence at the beginning turned nearly into a complete blackout of the topic.
...Still, the science exists. ...These studies demonstrate what was and is already known: natural immunity for a SARS-type virus is robust, long-lasting, and broadly effective even in the case of mutations, generally more so than vaccines.
Read The Article
Wallis Snowdon · CBC News · Posted: Oct 08, 2021
A doctor who was filling in at a rural Alberta hospital says he treated three COVID-19 patients with ivermectin, triggering a warning from the provincial health authority about the dangers of the controversial drug.
In a video circulating on social media, Vancouver-based Dr. Daniel Nagase says he administered ivermectin in September to patients at the hospital in Rimbey, Alta.
Nagase claims provincial health officials are "withholding a life-saving medication from an entire province."
Read the article
BY Tom Chodor October 11, 2021
Last week Melbourne acquired the dubious honour of becoming the Lockdown Capital of the World: it has now spent 252 days in lockdown, overtaking Buenos Aires, where restrictions were in place for 245 days. .... it does point to the grim truth that lockdowns - an already blunt tool in the pandemic management toolbox - get blunter the more you use them, and produce more and more damage in the process.
Read The Article
7 October, 2021, Paul Joseph Watson
Dr Robert Malone, the inventor of mRNA vaccines, says he was branded a "terrorist" by the media in Italy and warns that physicians who speak out are being "hunted via medical boards and the press."
"I am going to speak bluntly," tweeted Malone. "Physicians who speak out are being actively hunted via medical boards and the press. They are trying to deligitimize and pick us off one by one. This is not a conspiracy theory - this is a fact. Please wake up. This is happening globally."
Read The Article
Catharine Tunney · CBC News · Posted: Oct 08, 2021
The RCMP's union says that while it still supports a Mountie's right to refuse vaccination, it also wants officers to be aware of the consequences of that choice.
The National Police Federation issued a new statement today in response to the Liberal government's announcement earlier this week that most public servants - including RCMP officers - must be vaccinated against COVID-19 by the end of the month or face being put on unpaid leave.
Last month, the NPF - which represents nearly 20,000 officers - sent a mass email to members saying the union supports a member's right to choose not to be vaccinated.
Read the article
Mon Oct 4, 2021 Dr. Joseph Mercola
'TrustWHO,' a documentary film produced by Lilian Franck, reveals the clandestine influences - including Bill Gates's role as No. 1 funder - controlling the World Health Organization, to the peril of public health....Founded in 1948 by 61 member states whose contributions initially financed the organization, WHO was quickly infiltrated by industry.
From Big Tobacco to the nuclear industry and pharmaceuticals, industry has historically dictated WHO's global agenda and continues to do so in the present day, putting profits and power ahead of public health.
Read The Article
Nicole Bogart, CTVNews.ca Writer, Friday, October 8, 2021
TORONTO -- Canada's largest transplant centre has enacted a precedent-setting policy requiring that patients be fully vaccinated against COVID-19 in order to be considered for a life-saving organ transplant.
The decision - one carefully debated by doctors at Toronto's University Health Network (UHN) - affects some 4,300 Canadians waiting for a donor organ to become available, as well as those who come after them.
Read The Article
By Isaac Teo October 8, 2021
The vaccine mandate that requires federal employees from core public services to be fully immunized against COVID-19 has constitutional issues that implicate the Canadian Charter of Rights and Freedom, an Ontario lawyer says.
"There are several sections of the Charter of Rights that are implicated by mandating vaccines, generally speaking," said Ryan O'Connor, a Toronto-based litigator who specializes in areas such as employment and appeals, and also advises clients on matters involving federal and provincial legislation.
Read the article
BY STEVEN KOVAC October 8, 2021
Sixteen unvaccinated athletes won another round in their legal battle to play sports, despite Western Michigan University's mandate that all of its inter-collegiate athletes get the COVID-19 vaccination shot.
In a unanimous published decision issued Oct. 7, the U.S. Court of Appeals for the Sixth Circuit in Cincinnati, Ohio, held that the university violated the athletes' First Amendment rights.
Read The Article
Tyler Durden Thursday, Oct 07, 2021
A Pfizer employee turned whistleblower has come forward with leaked internal emails which reveal corporate executives wanted staff to conceal the company's use of human fetal tissue in laboratory testing of the Covid-19 vaccine.
Read The Article
John Paul Tasker · CBC News · Oct 06, 2021
Prime Minister Justin Trudeau unveiled his government's mandatory vaccine policy today - a mandate that will require public servants to either get their shots by month's end or be forced into an unpaid leave of absence.
All would-be travellers must also be fully vaccinated by Oct. 30 before boarding planes, trains or marine vessels.
Read the article
Evan Kruegel, Nexstar Media Wire, Oct 6, 2021
DENVER (KDVR) - A Colorado woman on a kidney transplant list was moved to inactive status by UCHealth for not receiving a COVID-19 vaccine. Her living donor is also unvaccinated and the hospital said both need to be vaccinated for the transplant process to continue.
Leilani Lutali, of Colorado Springs, received a letter from the University of Colorado hospital informing her that her change in status on the waiting list was due to "non-compliance by not receiving the COVID vaccine."
Read The Article
October 06, 2021 Reuters
STOCKHOLM - Sweden and Denmark said on Wednesday (Oct 6) they are pausing the use of Moderna's Covid-19 vaccine for younger age groups after reports of possible rare cardiovascular side effects.
The Swedish health agency said it would pause using the shot for people born in 1991 and later as data pointed to an increase of myocarditis and pericarditis among youths and young adults who had been vaccinated
Read The Article
October 04, 2021 Project Veritas
Project Veritas released the fourth video in its COVID vaccine investigative series today which exposed three Pfizer officials saying that antibodies lead to equal, if not better, protection against the virus compared to the vaccine.
Read the article
October 5, 2021
Following in the footsteps of much of Europe, France has introduced several stringent vaccine mandates that have irrevocably changed the landscape of life in the nation. ... the Social Affairs Committee of the French Senate has introduced a bill that will require mandatory vaccinations against COVID-19 for all citizens beginning on January 1st, 2022.
Read The Article
By Ivan Pentchoukov, October 5, 2021
Vermont, the state with the highest vaccination rate in the United States, is experiencing a CCP virus surge at levels not seen since the pandemic's peak last winter.
The number of cases in Vermont is at a record level, hospitalizations are close to the records made last winter, and the state recorded the deadliest day and the second deadliest month of the pandemic in September.
Read The Article
RT, 4 Oct, 2021
The obituary of a Seattle woman who tragically died from a rare blood clotting event after receiving a Covid-19 vaccine mandated by the US government has been labelled as "misleading" by Twitter fact checkers.
Read the article
Sept. 29, 2021, NYT Davey Alba
YouTube said on Wednesday that it was banning the accounts of several prominent anti-vaccine activists from its platform, including those of Joseph Mercola and Robert F. Kennedy Jr., as part of an effort to remove all content that falsely claims that approved vaccines are dangerous
Read The Article
By Manas Mishra Reuters, October 4, 2021
The effectiveness of the Pfizer Inc/BioNTech SE vaccine in preventing infection by the coronavirus dropped to 47% from 88% six months after the second dose, according to data published on Monday that U.S. health agencies considered when deciding on the need for booster shots.
Read The Article
Jack Phillips September 29, 2021
Several industry groups have warned world leaders of a worldwide supply-chain "system collapse" due to pandemic restrictions, coming as Federal Reserve Chairman Jerome Powell suggested that the current period of higher inflation will last until 2022.
The International Chamber of Shipping, a coalition of truck drivers, seafarers, and airline workers, has warned in a letter to heads of state attending the United Nations General Assembly that governments need to restore freedom of movement to transportation workers amid persistent COVID-19 restrictions and quarantines.
Read the article
Enrico Trigoso, October 1, 2021
New York City restaurateurs are complaining that their business has been slashed severely by the COVID-19 vaccine mandate, which requires people 12 and older to show vaccination proof for indoor dining, indoor fitness, and indoor entertainment.
Pre-pandemic, O'Donoghue's Pub and Restaurant was a successful business that has been open for 10 years in Times Square, Manhattan
Read The Article
Tyler Durden, Sunday, Oct 03, 2021
CDC Director Rochelle Walensky said last week that Covid vaccines 'can't prevent transmission' anymore despite working "exceptionally well."
"Our vaccines are working exceptionally well. They continue to work well for Delta with regard to severe illness and death - they prevent it, but what they can't do anymore is prevent transmission," she told CNN's Wolf Blitzer. "So if you're going home to someone who is not vaccinated…I would suggest you wear a mask in public indoor settings," she continued.
Read The Article
The Associated Press, October 1, 2021 9:34 am
The high court said in a press release Friday that Kavanaugh has no symptoms and has been fully vaccinated since January. Kavanaugh and all the other justices had a routine coronavirus test ahead of Friday's ceremonial investiture for Justice Amy Coney Barrett.
Read the article
Nick Boisvert · CBC News · Sep 29, 2021
Members of Parliament returning to work in the coming weeks could be doing so without a firm COVID-19 vaccination requirement - a rule that's expected to be introduced for hundreds of thousands of federal public servants and workers in federally regulated sectors.
If such a requirement is not introduced, it would mean that politicians deciding on vaccination protocols for much of the Canadian public wouldn't necessarily have to get vaccinated themselves.
Read The Article
By Katabella Roberts, October 1, 2021
Two U.S. service members have filed a lawsuit against Defense Secretary Lloyd Austin to bring an end to his requirement that all troops must receive a COVID-19 vaccine.
As part of that, they have called for exemptions based on natural immunity.
Read The Article
1 October, 2021, Steve Watson
Senator Rand Paul berated Joe Biden's Health and Human Services Secretary Xavier Becerra Thursday, accusing him of ignoring science and displaying authoritarianism by denying Americans the right to take their own medical decisions.
The Senator specifically addressed the government's refusal to accept that natural immunity to COVID is as effective, and probably more effective, than current vaccines, as well as Becerra's own description of those who have pointed out this fact as 'flat earthers'.
Read the article
by Tyler Durden, Wednesday, Sep 29, 2021
Grand Rapids residents Cal Dunham, 59, and his wife Linda, 66, died Monday after a brief struggle with COVID. The two had pre-existing health conditions, but had both been fully vaccinated. They started to feel ill during a family camping trip, which was cut short as the couple's illness progressed, according to a local TV station.
Read The Article
09/21/2021 Ryan McMaken
Since 2020, public health technocrats and their allies among elected officials have clung to the position that absolutely every person who can possibly get a covid vaccine should get one.
Both the Mayo Clinic website and the  Centers for Disease Control and Prevention website, for example, insist that "research has not yet shown" that people who have recovered from covid have any sort of reliable protection. Moreover, the CDC page points to a single study from Kentucky claiming that people with natural immunity are more than twice as likely to contract covid again, compared to people who have been vaccinated.
Read The Article
By Zachary Stieber September 25, 2021 Updated: September 26, 2021
New York City's COVID-19 vaccine mandate for teachers and other Department of Education staffers is on pause after a federal judge late on Sept. 24 granted a request to temporarily block it.
Read the article
By Sharon Otterman and Joseph Goldstein
Sept. 24, 2021
In Buffalo, the Erie County Medical Center plans to suspend elective in-patient surgeries and not take intensive-care patients from other hospitals because it may soon fire about 400 employees who have chosen not to get vaccinated against the coronavirus.
Read The Article
y Jack Phillips
September 24, 2021 Updated: September 25, 2021
Centers for Disease Control and Prevention (CDC) Director Rochelle Walensky said Friday that the definition of "fully vaccinated" won't change when COVID-19 booster shots are rolled out-at least in the near future.
In Israel, officials recently announced individuals who have not received a third dose of the Pfizer vaccine after six months will not be counted as fully vaccinated.
Read The Article
August 23, 2021 Peter Doshi
On 28 July 2021, Pfizer and BioNTech posted updated results for their ongoing phase 3 covid-19 vaccine trial. The preprint came almost a year to the day after the historical trial commenced, and nearly four months since the companies announced vaccine efficacy estimates "up to six months."
Read the article
By Apoorva Mandavilli Published Sept. 15, 2021 Updated Sept. 23, 2021
Wading into an acrimonious debate over booster doses, ...What the Israeli data show is that a booster can enhance protection for a few weeks in older adults - a result that is unsurprising, experts said, and does not indicate long-term benefit.
...In younger people, officials must balance the limited benefit of a third dose with the risk of side effects like blood clots or heart problems, researchers said. And repeatedly stimulating the body's defenses can also lead to a phenomenon called "immune exhaustion," Dr. Pepper said.
Read The Article
Kit Knightly Sep 22, 2021
We get a lot of e-mails and private messages along these lines "do you have a source for X?" or "can you point me to mask studies?" or "I know I saw a graph for mortality, but I can't find it anymore". And we understand, it's been a long 18 months, and there are so many statistics and numbers to try and keep straight in your head.
So, to deal with all these requests, we decided to make a bullet-pointed and sourced list for all the key points. A one-stop-shop.
Read The Article
September 13, 2021 By Western Standard
There's no proof vaccine passports work, says Canada's Chief Medical Officer of Health Dr. Theresa Tam.
In fact, the Public Health Agency of Canada hasn't even studied the effect such passports would have on immunization rates, says Blacklock's Reporter.
"It's something we should pay close attention to and study," said Tam.
Read the article
By Mari Eccles and Matt Honeycombe-Foster, September 12, 2021
The U.K. government has dropped plans for vaccine passports to enter crowded venues in England.
"I'm pleased to say that we will not be going ahead with plans for vaccine passports," Health Secretary Sajid Javid told the BBC.
The plan, which was expected to come into force at the end of September, would have meant that anyone going to a crowded indoor venue - such as a nightclub - would have had to show evidence of full vaccination.
Read The Article
Helene St. James, Detroit Free Press, 23-09-21
TRAVERSE CITY - Tyler Bertuzzi explained his reasoning for refusing the COVID-19 vaccine as a "life choice."
His decision means he cannot play in the nine games the Detroit Red Wings are in Canada because of border restrictions, but Bertuzzi doesn't sound like he will be inclined to change his mind.
Read The Article
.
NYT Reed Abelson, Sept. 22, 2021
In chronic pain, Mary O'Donnell can't get around much. At most, she manages to walk for a short time in her kitchen or garden before she has to sit down. "It's just frustrating at this point," said Ms. O'Donnell, 80, who lives in Aloha, Ore. "I'm really depressed."
Read the article
23 September, 2021 Steve Watson
The Biden administration is pushing for dishonourable discharges and even court martialing for troops who disobey orders to get COVID vaccines.
Read The Article
By MIKE STOBBE Associated Press Sept. 16, 2021
A new study ties the COVID-19 pandemic to an "alarming" increase in obesity in U.S. children and teenagers.
Read The Article
.
Cybele Mayes-Osterman Updated: 9:45 ET, Sep 22 2021
A NEW variant of COVID-19 with deadly mutations that give it "increased resistance to antibodies" was discovered in a Kentucky nursing home.
The variant, called R.1, infected 45 residents and employees in the facility, including some who were fully vaccinated.
Read the article
By David Zweig 13/09/21
At least 12,000 Americans have already died from COVID-19 this month, as the country inches through its latest surge in cases. But another worrying statistic is often cited to depict the dangers of this moment: The number of patients hospitalized with COVID-19 in the United States .... But how much do those latter figures really tell us?
Read The Article
August 17, 2021
This week, national political party leaders have made concerning statements about disciplining or terminating federal public service workers who choose not to be vaccinated as part of the government's vaccine mandate proposal.
PSAC supports vaccination requirements for federal workers to ensure the safety of our members in their workplaces, and to protect our communities, but using discipline and termination to enforce them is unacceptable.
Read The Article
By Sharon LaFraniere and Noah Weiland
Published Sept. 15, 2021 Updated Sept. 17, 2021
WASHINGTON - Almost a month ago, President Biden announced a plan to make coronavirus booster shots available to most adults... But a week before the plan is to roll out, its contours are up in the air amid a chorus of dissent inside and outside the government. ...Before Israel's government began offering third shots in August, Dr. Alroy-Preis said, people who were fully immunized with the Pfizer vaccine made up at least half of severely or critically ill Covid patients.
Read the article
By R. Ghosh Updated July 27, 2021
A Minnesota woman had the most horrific experience of her life after both her legs had to be amputated after contracting COVID-19 despite being vaccinated.
Read The Article
RT, 21 Sep, 2021
After three Texan women were arrested for attacking a Carmine's hostess who enforced New York City's vaccine pass rules, Black Lives Matter picketed the restaurant and called out the government for the policy's "racist" impact.
Activists with Black Lives Matter of greater New York picketed the Italian restaurant on the Upper West Side on Monday night, confronting both staff and patrons and calling Carmine's "racist" and "fascist" over last week's incident.
Read The Article
Andrea Blanco For Dailymail.Com 20/09/21
Former FDA Commissioner Scott Gottlieb criticized the CDC for its 'lack of rigor' in providing guidelines during the early days of COVID, pointing to the six-feet-apart social distancing rule to stop the spread as an 'arbitrary' approach proposed by a Trump appointee.
Read the article
The Guardian 21/09/21
It started with construction workers opposing compulsory vaccinations but grew into a broader 'freedom' rally which shut down freeways and bridges
Read The Article
September 20, 2021 By Chief Editor
Jodi O'Malley, a federal whistleblower who works for the Health and Human Services went public with secret recordings revealing the truth about the Covid vaccines.
'The government doesn't want to show the COVID vaccine is full of sh*t,' an ER doctor who works for the HHS said. 'They want to shove adverse effect reporting 'under the mat.'
Read The Article
A clinical trial for an experimental coronavirus vaccine has begun recruiting participants in Seattle, but researchers did not first show that the vaccine triggered an immune response in animals, as is normally required.
Read the article
Date: September 19, 2021Author: Nwo Report The best moments from today's 8 hour FDA Vaccine hearing.
Read The Article
By Reuters, Sept. 20, 2021
SYDNEY (Reuters) - Australian authorities shut down construction sites in Melbourne for two weeks from Tuesday after an anti-vaccine mandate protest in the city turned violent and COVID-19 infections in the state of Victoria surged.
Read The Article
CS Lewis said, "Of all tyrannies, a tyranny sincerely exercised for the good of its victims may be the most oppressive. It would be better to live under robber barons than under omnipotent moral busybodies."
Read the article
Injection victims are 7 times more likely to get sick with the delta variant than people with natural immunity from last year Read The Article
ALLAHPUNDIT Aug 26, 2021 8:41 PM ET
Big news from Maccabi Healthcare Services, which tracked many thousands of people for this (not yet peer-reviewed) study. If its findings are borne out, anyone who's had COVID should be allowed to submit the results of a prior positive test in lieu of proof of vaccination wherever that's required. After all, they're much safer from the virus than the vaccinated are.
Read The Article
BY Dr. Paul Alexander, Aug. 28th, 2021
The World Economic Forum estimates that the Covid response has cost the globe $11 trillion thus far and counting and AIER's seminal analysis of the costs (mental health costs, hunger and poverty costs, direct economic costs, unemployment costs, educational costs, healthcare costs, and crime costs etc.), places the Covid 'emergency' in a sobering light.
Read the article
August 27, 2021 NB Education Minister @DominicCardy PC says 90% of kids >12 yo must be vaccinated to return to normal. When told these are our children he replies that they are our provinces children. Your kids don't belong to you? #VotePPC Watch The Video...
By Jack Phillips August 22, 2021 Civil rights leader Rev. Jesse Jackson-who is fully vaccinated-and his wife, Jacqueline Jackson, have both been hospitalized with COVID-19, according to a statement on Aug. 21. Watch Video
BY ENRICO TRIGOSO August 20, 2021On Aug. 17, New York City started requiring restaurants and gyms to check guests and workers for proof of COVID-19 vaccination, as well as photo ID.The Epoch Times interviewed local restaurant owners about their opinions on the vaccine mandate.
Read the article
By Jack Phillips August 20, 2021 A member of the United Kingdom's Joint Committee on Vaccination and Immunization watchdog agency has expressed skepticism about COVID-19 booster shots for all adults, coming as U.S. federal health officials said they would start pushing booster shots starting next month. Watch The Video...
August 20, 2021 A Brazilian court ordered Google to remove its censorship of a Brazilian independent news outlet, Terce Livre, after it determined that a censored video of a Donald Trump giving a speech did not incite violence. To learn more about this, we sat down for an interview with Allan Dos Santos, a journalist at Terce Livre. Watch Video
July 19, 2021Scientists are making dramatic progress with techniques for "gene splicing" - modifying the genetic makeup of organisms.This work includes bioengineering pathogens for medical research, techniques that also can be used to create deadly biological weapons.
Read the article
August 14 2021 Pfizers on the lookout for who ever may have leaked the agreement between them and the various countries of the world. Watch The Video...
University in Connecticut to Fine, Block Internet Access to Unvaccinated Students
August 18, 2021 Students at Connecticut's Quinnipiac University will be fined up to $2,275 and lose internet access if they fail to comply with the university's COVID-19 vaccination policies. Please Read
August 11, 2021U.S. military service members will be allowed to seek an exemption from the soon-to-be-mandated COVID-19 vaccines, which would be determined by individual military service regulations, a Pentagon spokesperson said.
Read the article
By Helen Bruce 18/08/2021
A warrant for the arrest of UCD professor and anti-lockdown campaigner Dolores Cahill has been issued in England, following a controversial rally she spoke at in central London.Prof Cahill reportedly told the hundreds of people who had gathered in Trafalgar Square last September that vaccines could make people sick, and could give them multiple sclerosis and allergies.
Read the article
BY LORENZ DUCHAMPs August 17, 2021
New Zealand Prime Minister Jacinda Ardern put the country under national lockdown after authorities detected a single case of the CCP virus, likely the Delta variant, in the city of Auckland.The entire nation will go into "alert level 4" for at least three days, starting from 11:59 p.m. on Aug. 17, the ministry of health announced.
Read the article

AND IT ONLY COSTS $1,500 & $6,500 PER TREATMENT
The Food and Drug Administration (FDA) has authorized a monoclonal antibody cocktail as a measure to prevent infection in some groups of people who were exposed to the CCP virus, the pathogen that causes COVID-19
SEE ARTICLE HERE TMoreover, REGEN-CoV2 may not be the most affordable therapy. A CBS News report from Stephen Gandel estimated that REGEN-CoV2 could cost somewhere between $1,500 and $6,500 per treatment.SEE ARTICLE HEREANYONE HEARD OF IVERMECTIN AT 25$ - $50 PER TREATMENT ???
Tucker Carlson interviews Dr. Peter McCullough: Where is the conversation about COVID treatments?
06/16/2021
Read the results of the Laboratory Mask tests. Read the article
August 9, 2021 Florida Governor Ron DeSantis on Monday recommended the state's education agency punish local officials who ignore his statewide executive order prohibiting mask mandates in Florida's schools. Read the article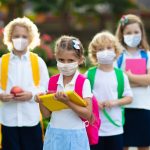 (NaturalHealth365) Do you remember what life used to be like before the pandemic?  The days when all people freely walked around - exercising their God-given rights of breathing in and out without face masks obstructing their airways - seem incredibly far away.  Who would have thought a little over a year ago that the entire world would come to a screeching halt and governments would roll out draconian measures all in the name of "our safety?"
Read the article
BY TYLER DURDEN June 25, 2021
The Justice Centre for Constitutional Freedoms represents Dr. Francis Christian, Clinical Professor of General Surgery at the University of Saskatchewan and a practising surgeon in Saskatoon.
Dr. Christian was called into a meeting today, suspended from all teaching responsibilities effective immediately, and fired from his position with the University of Saskatchewan as of September 2021.
Read the article
The Control Apparatus
The control of food for use as a weapon is an ancient practice. The House of Windsor inherited certain routes and infrastructure.
One finds the practice in ancient Babylon/Mesopotamia 4,000 years ago. In Greece, the cults of Apollo, Demeter, and Rhea-Cybele often controlled the shipment of grain and other food stuffs, through the temples. In Imperial Rome, the control of grain became the basis of the empire.
Read the article
PASADENA, Calif., Jan. 26, 2021 /PRNewswire/ -- Innova Medical Group, Inc., the world's largest manufacturer of rapid antigen test kits and leader in COVID-19 testing solutions globally, announced today that the company has officially started INNOVA SARS-CoV-2 Antigen Rapid Qualitative Test kit production in its new facilities in Southern California. With an initial capacity of 5 million test kits per day by the end of February and continuing to increase to 50 million rapid test kits per day in its expanded facilities in Orange County, California.
Read the article
Date Issued: June 10, 2021
The U.S. Food and Drug Administration (FDA) is warning the public to stop using the Innova Medical Group SARS-CoV-2 Antigen Rapid Qualitative Test for diagnostic use. The FDA has significant concerns that the performance of the test has not been adequately established, presenting a risk to health. In addition, labeling distributed with certain configurations of the test includes performance claims that did not accurately reflect the performance estimates observed during the clinical studies of the tests. Finally, the test has not been authorized, cleared, or approved by the FDA for commercial distribution or use in the United States, as required by law.
Read the article
By Jack Phillips July 5, 2021
At least 14 people were arrested and an Indian private hospital was cordoned off by police amid an investigation into an alleged vaccination scam that may have affected thousands of people.
"They were using saline water and injecting it," said Vishal Thakur, a senior official of the Mumbai police department, according to CNN. He was referring to the alleged scam.
"Every fake vaccination camp that they held, they were doing this."
Read the article
This document provides an overview of Ct values with a focus on how they are determined, their relationship to viral load, and how Ct values may contribute to the interpretation of positive rRT-PCR results among patients with low pretest probability. Key factors that contribute to test performance are also discussed, and guidance on investigating a possible false positive result is provided. Data generated at Public Health Ontario (PHO) Laboratory is also presented which demonstrates the impact pretest probability has on the positive predictive value (PPV) of a SARS-CoV-2 rRT-PCR laboratory test in the Ontario context.
Go to Website
A peer-reviewed journal article in Vaccine shows that the risk-benefit ratio for the COVID-19 vaccines is that for every three people the vaccines save from COVID, they are killing two.
Go to Website
June 16, 2021 By Antonio R. Chaves
A month ago, Tucker Carlson raised concerns over the unusual number of deaths associated with the COVID vaccines.  Prominent "fact-checkers" immediately scrambled to discredit these concerns as "misleading" and "lacking in context."  FactCheck.org even went on to say, "it's wrong to suggest that reported deaths in the VAERS System database were all caused by vaccines," but Tucker Carlson never made this claim.
Read the article
June 18 by Julius Ruechel
"Are you getting the vaccine?" I have had to disappoint a lot of friends and family when I tell them that I'm going to sit this one out; that I don't like the odds so I'm choosing to be part of the control group in this grand experiment. Furrowed brows, a sharp look of disapproval, and inevitably I hear some version of "It's not about you, it's about saving lives by building a ring of immunity around the vulnerable to reduce the chance that they get infected."
Read the Article
June 17, 2021 (LifeSiteNews) - A survivor of the Holocaust has denounced "Eugenics-driven" public health policies during the COVID-19 crisis that she said could lead to "fascist dictatorship and genocide."
In an interview earlier this year with German attorney Dr. Reiner Fuellmich, Vera Sharav, a long-time medical activist, drew on her experience under the Nazi regime as she warned about "unprecedented oppressive and repressive elements" instituted in the coronavirus era.
Read the Article Here
By Ken Macon June 21
Massachusetts recently launched a contact tracing app for COVID-19, called MassNotifyApp, to track the spread of the virus in the state. But there is one big problem with the app; it is installing itself on Android devices without users' consent, and even on devices with parental-lock.
"Thank you MA/Google for silently installing #MassNotify on my phone without consent. But I have a request: Can you also silently install an app that makes my phone explode and kill me?" someone wrote on Twitter.
Read the Article
June 18, 2021 By Dr. Paul Elias Alexander, Howard Tenenbaum & Parvez Dara
Any epidemic or pandemic steps to mitigate severe outcomes cannot only focus on the harms from the pathogen, but must also focus on the harms from the policy steps, such as lockdowns and school closures.
Read the Article
After a year-and-a-half of trying to avoid the censors by limiting what they say on social media, it's finally become clear that they're going to try to take the Organic Consumers Association down no matter what they do.
Congress Wants Social Media to Deplatform Us-Take Action to Stop Censorship Here!
Read the article and TAKE ACTION
The judge, Chief Justice Paul Crampton, ruled that jailing healthy people, law-abiding citizens who have done nothing wrong, jailing them for up to three days and billing them thousands of dollars for the cost of it, is just a minor inconvenience, not an important violation of our liberties..
Read the Article Here
May 1, 2021
By Ethan Huff - Vaccine Wars -
When the Orange County Board of Supervisors in Southern California announced potential plans to test out a vaccine "passport" pilot program, human rights attorney Leigh Dundas stood up and vocally opposed it, calling it "a second Holocaust" during a public hearing on the proposal.
Dundas' statements were so powerful - they also quickly went viral - that the Board backed down and is now saying that such a system will be "voluntary." Mike Adams, the Health Ranger, got a chance to talk to Dundas and hear more about what happened - watch below:
Read the Article
I've been warning about the covid-19 jabs for many, many months. My first videos detailing the very real dangers were published last year. In this video I'm going to prove, beyond any question, that the whole experimental jabbing programme should be halted immediately. The lunatics have truly taken over the asylum and they could kill billions with these jabs alone.
Watch the video
The first-ever autopsy of a person vaccinated against COVID-19, who tested negative 18 days later upon hospital admission but at 24 days after the VAX, has revealed viral RNA was found in almost every organ of the body. The vaccine, while triggering an immune response, DID NOT STOP the virus from entering every organ in the body.
The viral RNA was found in virtually every organ in the body, which means the spike proteins as well.
Read the Article Here
If you are even just considering getting vaccinated for the Wuhan coronavirus (COVID-19), Robert F. Kennedy Jr. has a message for you: don't do it!
The nephew of former president John F. Kennedy recently issued a public statement urging people everywhere to avoid the COVID-19 jab at all costs because it contains an untested new technology known as mRNA, the long-term side effects of which are completely unknown.
Read the Article
Tuesday, June 8, 2021
Alex Schadenberg
Executive Director, Euthanasia Prevention Coalition
Joan Bryden reported for the Canadian Press on June 8, 2021 that Health Canada official Abby Hoffman told the new parliamentary Special Joint Committee on Medical Assistance in Dying that there were 7595 reported euthanasia (MAiD) deaths in Canada in 2020 representing a 17% increase from 5631 in 2019.
Hoffman was wrong. 7595 reported euthanasia deaths in 2020 is almost a 35% increase from 5631 in 2019.
Read the Article
Wednesday, June 09, 2021 by: Lance D Johnson
(Natural News) Ivermectin, a common anti-parasite drug, has shown great efficacy in the fight against covid-19. For the first time, medical researchers have documented how ivermectin docks to the SARS-CoV-2 spike receptor-binding domain that is attached to the ACE2 receptor.
Read the Article Here
Mon May 31, 2021 We found antibody-producing cells in people 11 months after first symptoms. These cells will live and produce antibodies for the rest of people's lives. That's strong evidence for long-lasting immunity.' Read the Article
Mon May 31, 2021
Terrifying' new research finds vaccine spike protein unexpectedly in bloodstream. The protein is linked to blood clots, heart and brain damage, and potential risks to nursing babies and fertility.
Read the Article
With a staggering 119,890 jobs lost, Toronto just saw its largest single-year employment decline in recorded history - and that was before the current eight-week-long (and counting) shutdown of all non-essential businesses and services.
Get The Document Here
The Lancet Microbe
Absolute risk reduction from vaccines:
AstraZeneca: 1.3%
Pfizer / BioNTech_Group: 0.84%
Moderna: 1.2%
J&J: 1.2%
Gamaleya/Sputnik V: 0.84% Read the Article
May 26, 2021, 11:19 am
Pfizer/BioNTech published a study on the safety and use of their vaccine last Wednesday. It refers to the current status of the vaccination studies in the context of emergency approval. Some 78,9 percent of the vaccinated children developed some form of side effect.
Read the Article
Get The Document Here
By Whitney Webb April 7, 2021
A report published last year by the WEF-Carnegie Cyber Policy Initiative calls for the merging of Wall Street banks, their regulators and intelligence agencies as necessary to confront an allegedly imminent cyber attack that will collapse the existing financial system.
Read the Article
With Israel being one of the first and most aggressively vaccinated countries in the world, reports are now beginning to emerge around the toxic aftermath of the jab.
See the video
The Centers for Disease Control and Prevention is monitoring cases of heart inflammation in young people who have received the COVID-19 vaccine.
The condition is called myocarditis.
See The Video
Read the Article
Notice of Liability
To: School Superintendents, School Board Executives, School Principals, Teachers and Administration
The Nuremberg Code, to which Canada is a signatory, prohibits forcing or coercing anyone, under any circumstances, to participate in a medical experiment; and the Code states "the voluntary consent of the human subject is absolutely essential.";
See more......
Read the Article
A team of over 1,000 lawyers and over 10,000 medical expertsled by Dr. Reiner Fuellmich have begun legal proceedings against the CDC, WHO & the Davos Group for crimes against humanity.
Fuellmich and his team present the faulty PCR test and the order for doctors to label any comorbidity death as a Covid death as fraud.
Read the Article
Source: DECLARATION OF CANADIAN PHYSICIANS FOR SCIENCE AND TRUTH - DECLARATION OF CANADIAN PHYSICIANS FOR SCIENCE AND TRUTH
The Declaration
We are a broad and diverse group of Canadian physicians from across Canada who are sending out this urgent declaration to the Colleges of Physicians and Surgeons of our various Provinces and Territories and to the Public at large, whom we serve.
On April 30, 2021, Ontario's physician licensing body, the College of Physicians and Surgeons of Ontario (CPSO), issued a statement forbidding physicians from questioning or debating any or all of the official measures imposed in response to COVID-19. 1
Read the Article
America's Frontline Doctors (AFLDS) today filed a motion in the U.S. District Court for the Northern District of Alabama requesting a temporary restraining order against the emergency use authorization (EUA) permitting using the COVID-19 vaccines in children under the age of 16.
Read the Article
by Jon Rappoport
May 25, 2021
As I've been documenting for the past year, the COVID experts have been contradicting themselves six ways from Sunday. As charlatans, they're abject failures. They can't keep their own story straight.
Thanks to an alert reader, I've come across a new blockbuster.
BY THEIR OWN STANDARDS, the FDA should never have allowed the Pfizer COVID vaccine to be shot into a single arm. The Agency's Emergency Use Authorization was a crime-according to their own data.
Here we go.
The document, posted on the FDA website, is titled, "Vaccines and Related Biological Products; Advisory Committee Meeting; FDA Briefing Document Pfizer-BioNTech COVID-19 Vaccine." [1]
Read the Article
By ethanh // 2021-05-25
There is no chance of long-term survival for anyone who received a Wuhan coronavirus (Covid-19) injection, according to leading French virologist Luc Montagnier. Everyone who is getting jabbed for the Chinese Virus will die, he reportedly stated during a recent interview, which you can watch below at Brighteon.com. "There is no hope and no possible treatment for those who have already been vaccinated," Montagnier stated plainly during the segment. "We must be prepared to cremate the bodies."
Read the Article
Tuesday, May 18, 2021 by: Ethan Huff
(Natural News) The federal Occupational Safety and Health Administration (OSHA) is warning employers that they will be held liable for any adverse events resulting from mandatory Wuhan coronavirus (Covid-19) "vaccination" policies.
If an employee who was forced to be injected with experimental mRNA gene therapy becomes paralyzed or dies, for instance, that injury or death will be considered "work-related," meaning the employer will be held responsible.
Read the Article
by GreatReject · 11/04/2021
CDC sued for massive fraud: Tests at 7 universities of ALL people examined showed that they did not have Covid, but just Influenza A or B - EU statistics: 'Corona' virtually disappeared, even under mortality.
A clinical scientist and immunologist-virologist at a southern California laboratory says he and colleagues from 7 universities are suing the CDC for massive fraud. The reason: not one of 1500 samples of people tested "positive" could find Covid-19. ALL people were simply found to have Influenza A, and to a lesser extent Influenza B. This is consistent with the previous findings of other scientists, which we have reported on several times.
Dr. Derek Knauss: "When my lab team and I subjected the 1500 supposedly positive Covid-19 samples to Koch's postulates and put them under an SEM (electron microscope), we found NO Covid in all 1500 samples. We found that all 1500 samples
Read the Article
May 17, 2021
According to data from the Centers for Disease Control and Prevention, there were more excess deaths in the US in 2017, than there were in 2020.
Read the Article
May 16, 2021
By Rolling Stone

Eric Clapton detailed his "disastrous" health experience after receiving the Covid-19 vaccine and blamed "the propaganda" for overstating the safety of the vaccine in a letter the guitarist shared with an architect/anti-lockdown activist.
Clapton previously shared his thoughts on the Covid-19 shutdown when he appeared on Van Morrison's anti-lockdown song "Stand and Deliver" in December 2020; two months later, in February, Clapton received his first of two AstraZeneca vaccinations, he wrote in his letter to Robin Monotti, who shared the letter on his Telegram with the guitarist's permission. (Rolling Stone has confirmed the authenticity of the letter. A rep for Clapton did not immediately respond to a request for comment.)
Read the Article
May 12, 2021
By Kit Knightly

Global surveillance, "financial independence" and power to override national governments headline WHO's recommended "reforms".
The report is titled Covid19: Make it the Last Pandemic and are the published findings of the Independent Panel on Pandemic Preparedness and Response, which focuses on how the world can look to prevent "pandemics" in the future.
Read the Article
By The Daily Expose on
By Oliver May

There is growing fear, not just in the UK, that Governments are keen to start jabbing children, despite the fact that trials have only just begun and the risk of severe illness is close to zero.
---
Read the Article
Posted On: May 5, 2021
CALGARY:  The Justice Centre for Constitutional Freedoms today released extensive government data (see links and images throughout) showing that Alberta's hospitals are not overcrowded, are in no immediate danger of being overwhelmed, and haven't been in serious danger of turning away patients for more than a year.
Read the Article
by: Sara Middleton, staff writer | May 6, 2021
(NaturalHealth365) Along with United States public health officials, the mainstream media have been quick to laud Israel for its "successful" rollout of the COVID injection program.  According to Health Affairs, half of the country's population was fully jabbed as of March 15, and at least 60 percent of 9 million Israeli citizens had received at least one dose.
Read the Article
Published By The Justice Centre May 8, 2021
Canada: The Covid Police State
Canadian attorney John Carpay describes how Canada has turned into a police state where citizens live in fear, and the heroic resistance provided by Pastor James Coates, who was jailed for 35 days because he held normal church services.
See The Video
In this video, Stand for Health Freedom Executive Director and Co-founder Leah Wilson interviews Ilana Rachel Daniel, who began sharing about the drastic occurrence of events rolled out for digital tracking and compulsory COVID-19 vaccination use in Israel earlier this year. Ilana warns that history of a segregated, two-class society, is starting to repeat itself with the introduction of health passports and the obvious similarities between the way gold stars and required "show me your papers" documentation were used during the Holocaust.
See The Video
By Rebel News May 08, 2021
They hunted him down like he's a terrorist. Police cars swarmed him as he drove home from his church. They ordered him out of his car and made him kneel down on a busy highway.
Heavily-armed SWAT police arrested him. But he's not a terrorist. He's Artur Pawlowski, a Christian pastor. And he's now in jail.
See The Video
See The Video
WASHINGTON, D.C., May 13, 2021 (LifeSiteNews) - The U.S. Centers for Disease Control & Prevention (CDC) has been caught citing misleading stats in order to justify forcing Americans to wear masks outdoors, where the risk of contracting COVID-19 is near zero.
The CDC long maintained that there is about a 10 percent chance of COVID-19 transmission when the actual number is likely anywhere from one percent to less than 1/10th of a percent, according to multiple experts. That means the CDC has inflated the possible risk - and the fears of Americans who rely on information and recommendations supplied by the government organization - up to 100 times higher than actually warranted.
Read the Article
May 13, 2021 (LifeSiteNews)
Even though there's minimal chance of kids getting COVID-19, they're nonetheless being 'encouraged' to protect themselves and not pass it on to someone else.
- America's lockdown czar Dr. Anthony Fauci recommended that children as young as 12 years old avail themselves of the opportunity to receive one of the experimental gene therapy vaccines against COVID-19, telling CBS that, while he is unsure whether children should be forced, "we should be encouraging them."
Read the Article
Published By The Justice Centre May 8, 2021
Canada: The Covid Police State
Canadian attorney John Carpay describes how Canada has turned into a police state where citizens live in fear, and the heroic resistance provided by Pastor James Coates, who was jailed for 35 days because he held normal church services.
See The Video
In this video, Stand for Health Freedom Executive Director and Co-founder Leah Wilson interviews Ilana Rachel Daniel, who began sharing about the drastic occurrence of events rolled out for digital tracking and compulsory COVID-19 vaccination use in Israel earlier this year. Ilana warns that history of a segregated, two-class society, is starting to repeat itself with the introduction of health passports and the obvious similarities between the way gold stars and required "show me your papers" documentation were used during the Holocaust.
See The Video
By Rebel News May 08, 2021
They hunted him down like he's a terrorist. Police cars swarmed him as he drove home from his church. They ordered him out of his car and made him kneel down on a busy highway.
Heavily-armed SWAT police arrested him. But he's not a terrorist. He's Artur Pawlowski, a Christian pastor. And he's now in jail.
See The Video
By Ezra Levant May 06, 2021
After recently being de-monetized by youtube it's seems Big Tech is at is again, only this time it's paypal. Rebel News had a six-year business relationship with them, processing more than 150,000 transactions, totaling more than 8 million dollars. But with no notice at all, Paypal breached the contract, ambushing Rebel News with a form letter, by email, after business hours, on a Friday night before the weekend.
See The Video
Ontario's Covid-19 "response" is the strictest in North America. Who is pulling the strings? Here is an in-depth look into who they are, and their ties, which include the Ontario Science Table (OST), Global Canada, WEF, Bill Gates, WHO and China.
See The Video
by Jon Rappoport
May 10, 2021
A new May 4 report by independent researcher, Virginia Stoner, reveals US vaccine-death figures. The report is titled, "The Deadly Covid-19 Vaccine Coverup."
Stoner uses the US government's own numbers.
Here are key quotes from her report:
"There has been a massive increase in deaths reported to the Vaccine Adverse Event Reporting System (VAERS) this year. That's not a 'conspiracy theory', that's an indisputable fact."
Read the Article
April 29, 2021 (America's Frontline Doctors) - Former Pfizer Vice President and Chief Science Officer Dr. Michael Yeadon has issued a dire warning to the world regarding vaccination programs and related political measures, arguing that it is likely designed to bring about "utterly totalitarian control of the entire population forever."
Read The Article
LIFESITE NEWS
After the Trudeau Government imposed draconian new Covid travel restrictions on people returning to Canada, a pastor's wife was detained and isolated from her family in an undisclosed location without being informed of her whereabouts.
No joke...in Canada, not Communist China.
Read the Article
By Will Jones  /  5 May 2021
Seychelles, an archipelago nation in the Indian Ocean with a population of about 98,000, is locking down again - even though it has fully vaccinated more than 60% of its adult population with two vaccine doses, more than any other country in the world including Israel.
See The Article
Published on 04/23/21
On May 4, the commissioners of St. Joseph County, Indiana passed a resolution against vaccine passports, saying they would "unduly and unnecessarily restrict the freedom of Americans; harm patient privacy; and have a negative financial impact of individuals of color and other marginalized communities."
To sign against Vaxxports CLICK HERE
See The Article
Published By The Justice Centre April 10, 2021
Canadians are entering the thirteenth month of government restrictions that are managing and dictating every aspect of our lives-the thirteenth month of daily and ongoing violations of our human rights and fundamental freedoms. It is no longer innocent until proven guilty, it is sick until proven healthy.
See The Video
By Canadian Press Tue. May 4, 2021
Group of police officers files constitutional challenge over Ontario pandemic rules alleging that enforcing the rules requires officers to breach their oath to uphold the constitution.
The civil action targets Ontario Premier Doug Ford, Ontario's attorney general, five police chiefs as well as federal officials.
See The Article
By Glenn Garner April 28, 2021
A COVID-19 vaccine could soon be available for children as young as 6 months old.
Pfizer and Moderna have both begun vaccine trials on the youngest age group yet, with parental consent.
See The Article
Published on 04/23/21
VAERS data released today showed 86,080 reports of adverse events following COVID vaccines, including 3,186 deaths and 10,152 serious injuries between Dec. 14, 2020 and April 16, 2021.
See The Article
Wed Mar 17, 2021 - 11:09 am EST Bill Gates - What You Were Not Told,' reviews the personal and professional background of the Microsoft mogul, including a statement revealing his real motive for investing in vaccines - their 20 - 1 return on investment.   Read the Article
By Sheila Gunn Reid April 28, 2021
The Canadian military now confirms it has participated in six joint training missions with the Chinese army in the past four years.
34 pages of secret military documents, previously obtained by Rebel News and available at www.TheChinaFiles.com, detailed how the Canadian Armed Forces (CAF) had been training with China's People's Liberation Army
See The Article
With Dr. David Martin By Hilda Labrada Gore
Dr. David Martin, founder and chairman of M-CAM Inc, challenges our presuppositions about the new mRNA Covid-19 vaccines. Quoting the pharmaceutical companies themselves, David suggests that these are not vaccines, but, in actuality, gene therapy. He explains what the vaccines may do to us, what they are promising they can do for us, and how to distinguish the difference.
See The Article
By Brian Shilhavy
Last week the Department of Justice announced that they were going to start enforcing a new bill signed into law back in December by then President Donald Trump, which makes it illegal for anyone to promote non-pharmaceutical products as treatments for COVID-19.
The law is called the "COVID-19 Consumer Protection Act."
See The Article
By Megan Redshaw  April 11, 21
Dr. Michael Yeadon, Pfizer's former Vice President and Chief Scientist for Allergy and Respiratory, has been granting interviews to as many people as possible in recent days to sound the alarm on the evil intentions behind the new COVID-19 experimental injections
See The Article
Tens of incidents' among more than 5 million vaccinated people, primarily after the second dose
See The Article
A hospital system in Houston, Texas has required all staff to be vaccinated against the coronavirus by summertime or those who decline may be fired.
See The Article
April 23, 2021 By Tom Parker
The tech giant continues to police discussions about the coronavirus by removing a popular, rapidly growing group where members would post stories about COVID-19 vaccine side effects. The group, "COVID19 VACCINE VICTIMS AND FAMILIES," had over 120,000 followers
See The Article
by Nathaniel Linderman April 22, 2021
A new report has determined the Pfizer vaccine may cause Alzheimer's and other conditions
See The Article
04/23/21    By Megan Redshaw
A CDC independent advisory panel Friday voted 10 - 4 to recommend the continued use of the Johnson & Johnson vaccine after the single-dose shot was paused over blood clotting concerns.
See The Article
Ontario police said they won't conduct random spot checks despite new powers. The new powers allow police to stop people at random and ask why they are not at home and where they live. Almost unanimously police across Peel, Peterborough, London, Waterloo, Niagara, Ottawa, Toronto, York region, Hamilton, Windsor, and Cornwall have indicated that they don't want to take on that responsibility.
See The Article
Why Did the Johnson & Johnson Vaccine Get Suspended and What Comes Next?
See The Article
Apr 19, 2021
Heritage Minister Steven Guilbeault will introduce the first-ever internet control bill to be tabled in Parliament within the "next couple of weeks.
"With the legislation we will be tabling, it won't matter whether or not the company is Canadian," said Guilbeault. "It won't matter where the company is registered or where their servers are located."
See The Article
April 13, 2021
The Facts: The World Health Organization's own data shows use of safe and inexpensive drug called ivermectin could have reduced COVID mortality by 81%, but they still won't endorse it and are instead recommending vaccinations.
Reflect On: If global health officials truly cared about saving lives, would they be holding back on information about these drugs? Is it even possible to accept such an idea that they may not be acting in people's best interests?
See The Article
On Monday, March 29, 2021 Alberta's Multidisciplinary Team of David Redman, Dr. Roger Hodkinson, Dr. Dennis Modry and David Dickson extended an invitation to Premier Kenney, the COVID-19 response team, including Chief Medical Officer of Health Dr. Deena Hinshaw, and Minister of Health Tyler Shandro, to participate in a public forum, an academic debate, to discuss the Alberta Government's response to the pandemic.
See Video Here
Excellent video showing the contrast between an open State like Florida in the United States verses a country like Canada.  In our case - Canada - the lockdown is becoming far worse than any harm or death cause by a virus that has a 99.8% recovery rate. Suicide are sky rocketing and the decimation of our economy will soon be beyond repair.
Watch the video
Following on from our previous list, here are ten more expert voices, drowned out or disregarded by the mainstream narrative, offering their take on the coronavirus outbreak.
Read The Article
A Canadian lawyer blasted new checkpoints that provincial police placed along the Ontario provincial border with Manitoba and Quebec.
"The establishment of zones that citizens cannot leave is antithetical to the purpose and principles of a free society. It is another frightening signpost in Canada's rush to tyranny," lawyer Jay Cameron with the Justice Centre for Constitutional Freedoms (JCCF) told LifeSiteNews.
Read The Article
Dr. Andrew Moulden - http://bit.ly/1fwzKJu
Dr. Jack Wolfson - http://bit.ly/1wtPHRA
Dr. Michael Elice - http://bit.ly/1KsdpKA
Dr. Terry Wahls - http://bit.ly/1gWOBhd
Dr. Stephanie Seneff - http://bit.ly/1OtWxAY
Dr. Paul Thomas - http://bit.ly/1DpeXPf
Many doctors talking at once - http://bit.ly/1MPVHOv
Dr. Richard Moskowitz - censored
Dr. Jane Orient - http://bit.ly/1MXX7pb
Dr. Richard Deth - http://bit.ly/1GQDL10
Dr. Lucija Tomljenovic - http://bit.ly/1eqiPr5
Dr Chris Shaw - http://bit.ly/1IlGiBp
Dr. Susan McCreadie - http://bit.ly/1Cqq
A former chief medical officer of health in Ontario sent an open letter to Doug Ford on Monday, criticizing the province's lockdown strategy and backing up ousted MPP Roman Baber.
Dr. Richard Schabas held the senior position from 1987 to 1997 and served as chief of staff at York Central Hospital during the 2003 SARS crisis.
Read the Whole Article
Thoughout the United States, doctors and nurses at the forefront of the fight against the coronavirus want to share what they are seeing and hearing with the public. But some fear that doing so could get them punished or fired by hospital administrators or medical-staffing agencies. Recent press reports document that many institutions have formally warned employees against speaking out, while some have already terminated various medical professionals.
Find out More
Just days after York Region broke ranks with neighbouring Toronto and Peel and convinced the province to ease the region's COVID-19 restrictions, shoppers almost on cue clogged the checkout lineups at a suburban HomeSense.
Find out More
Grieving families last night said deaths had been wrongly certified as Covid-19.
Demanding an inquiry, top medical experts and MPs also insisted they were 'certain' that too many fatalities were being blamed on the virus.
One funeral director said it was 'a national scandal'.
Find out More
Deep dive into several COVID19 themes and into the Ontario data, including past year pathogen seasonality and potential C19 endemicity, an absent Public Health Ontario respiratory pathogen report for the 2019/2020 winter season, an interesting data note from the Kingston Public Health Unit, and first wave case cadence and long-term care issues.
See the Video
Right now, a second Nuremberg tribunal that is in preparation, with a class action lawsuit being set up under the aegis of thousands of lawyers worldwide behind the American-German lawyer Reiner Fuellmich, who is prosecuting those responsible for the Covid-19 scandal manipulated by the Davos Forum.
Find out More
The World Economic Forum is the "architect of the Great Reset" and aims to reduce people into mere economic vassals for a few oligarchs, according to Sky News host Cory Bernardi.
"Like when someone appears in your life and says 'I'm from the government and I'm here to help you'. Another warning sign is any organization with the term 'world' in their name."